LICHFIELD, Wisconsin – Former Litchfield Alice M. Schulteis (née Cole) was called home on December 26, 2022 at the age of 94 to stay with the lord at Serenity Villa in Slinger. She Alice is a woman of faith and a spiritual inspiration to all who love her.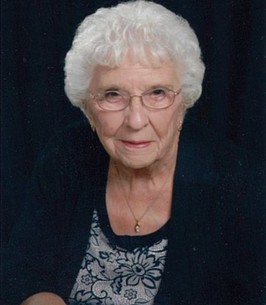 Alice was born on November 30, 1928 to Joseph and Anna (née Schmidt) Cole. She attended Boniface Elementary School in St. Alice, and she graduated from Menomonee Falls High School. She married Albert T. Schulteis on October 22, 1947 at St. Boniface Catholic Church.
Alice was ambitious and full of energy. As she raised her five children, Alice worked tirelessly with Albert on her family farm in Litchfield, hauling milk. In addition, Alice and Albert owned a vacation rental (Memory Lane Cottages) on North Her Twin Lakes in Conover, Wisconsin.
For 30 years, we've treated our guests like family, whether it's an afternoon of water sports, cocktails overlooking the lake, or snowmobiling in God's Land.
Alice and Albert also enjoyed traveling abroad to Germany, Switzerland, Austria and Ireland. Their trip also took them to Mexico, Florida, California and Branson Missouri. Dancing was also something the inseparable couple enjoyed. Alice and Albert were known to tear up the dance floor by dancing polka more than anyone else.
Alice's best memories are spent with her children, grandchildren and great-grandchildren. Holidays are very important to Alice, and she made sure everyone had the chance to get together.
Alice loved people and dedicated her life to helping others. In the years before her death, she continued to volunteer at her church, St. Gabriel and Slinger, her hood her pantry. She was also a former member of St Mary's Her Christian Mothers of Litchfield. She and Albert were members of the Conover Snow Buddies and Kettle Moraine Snowmobile Club. They volunteered for the club by maintaining and grooming trails and roasting pigs for the club's fundraiser.
Alice was a great baker and cook. Her Famous German Her Potatoes She will miss her salad. Over the years, she's been preparing her potato salads for her tap at Pleasant Hill. There, many enjoyed fried fish and requested potato her salad. It was a staple at family gatherings and was always proudly served in her flower pottery bowl.
In recent years, Tuesdays have typically taken Alice to the Hartford Senior Center, where she enjoyed an afternoon of Sheephead and lunch. did. Seven years ago Alice moved into a beautiful condo and she started a monthly social gathering herself. There she met some wonderful people and made lasting friendships. Most recently, Alice moved to Serenity Her Villa IV and got the extra support she needed. For a short time, she made a positive impression on her caregiver and enjoyed the activity with her new friends.
Alice was created by Albert "Butch" (Kathy) of Litchfield, Doreen (Joe) Mecenich of Slinger, Gary (Sharon) of Cedarburg, Dan (Linda) of Litchfield, Chris (Roman) of Slinger by Wenninger's beloved children. surviving. She received love from Nancy (Scott) Rowe, Jen (Tim) Hardy, Teri (Chris) Huynink, Dennis (Scott) McFarlane, Buddy (Kim) Mecenich, Brian (Chris Rowan) Mecenich, and Joe's 16 grandchildren. It was known collectively as "glama". (Jen) Mekenich, Angie (Randy) Rothman, Jody (Tanya) Schulteis, Jeff (Marie) Schulteis, John (Kelly Nelson) Schulteis, Kimberly (Marco) Pineda, Tracy (Eric) Everly, Jamie (Jay) Neary, Eric (Tallinn) Wenninger, Mack (Becca) Wenninger. Alice had 41 great-grandchildren whom she loved dearly. She is also survived by her stepsisters Margaret Held, Clara May Beyer, Leila Schulteis, Marilyn Merten, and many of her dear nieces, nephews and friends. .
Alice lost her husband. Albert T., Parents. Sister-in-law Joseph and Anna Cole. Albert W. and Clara Schulteis, brothers. Loretta (Irwin) Fleischmann, John (Evelyn) Cole, and younger brother Joseph. She also predeceased her sister-in-law and her brother. Ted (Adelia) Schulteis, Barnett (Hans) Achenreiner, Eleanor (Tom) Magener, Richard Held, Gilbert Beyer, Ralph Schulteis, Theodore Her Merten.
Alice's family is deeply grateful to Brightstar and Serenity Villa IV Caregivers and Horizon Hospice for their loving care.
Alice's visit will take place on Tuesday, January 3rd, from 3pm to 7pm at Philip Funeral Home in West Bend, followed by a reading of the Rosary. Also on Wednesday, January 4, from 10:45 a.m. she will have a one-hour visitation, and at noon a Christian burial will take place in the Church of St. Gabriel of Hubertus. Her final resting place is at St. Mary's Cemetery in Litchfield, with a private family service at a later date.
Instead of flowers, you can send a keepsake to St. Gabriel Parish, Hartford Senior Friends, or Slinger Food Pantry.
As Alice used to say, "Not goodbye, just for a long time. See you later."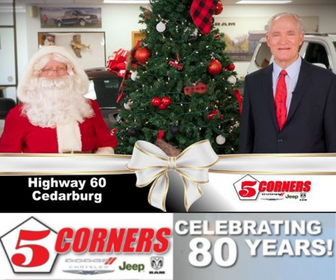 Related