"To all who come to this happy place: Welcome." Walt Disney famously said these words at the opening ceremony of Disneyland. But are they actually true today?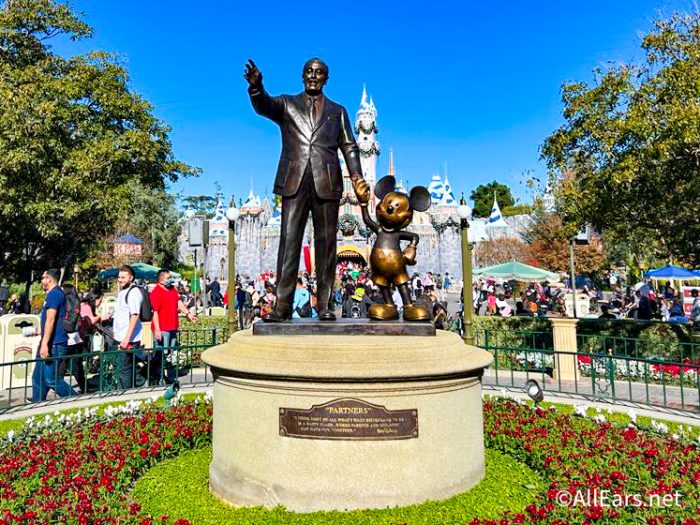 With some exceptionally high-priced options for Disney vacations (such as a $100,000 private jet tour of all the Disney parks), it can seem like Disney's target audience is not actually all the kids-at-heart. They seem to be looking specifically for the kids-at-heart who have very deep wallets and infinite vacation funds. So if Disney is actually after the rich, are you still welcome in the parks?
Several recent price increases and new additions to Disney's theme parks have made us wonder whether Disney is actually prioritizing all the guests or just the ones with more cash to spend on their vacations.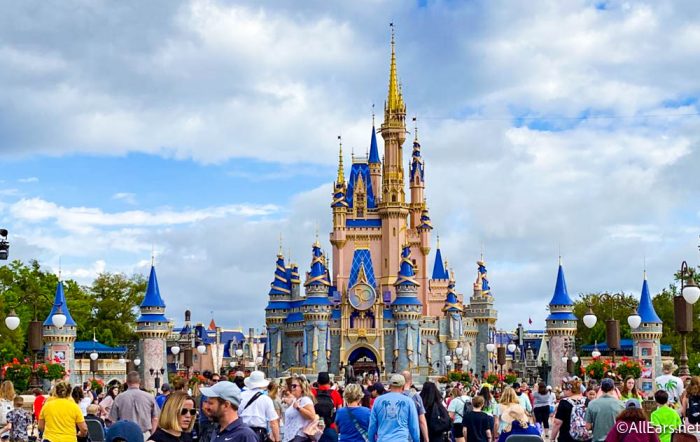 Now, The Walt Disney Company is just that — a company. They have a right to focus on that bottom line and keep building profits, especially when demand for the goods and services they produce is so high. We wouldn't be surprised to hear that any other company wants to make more money, right?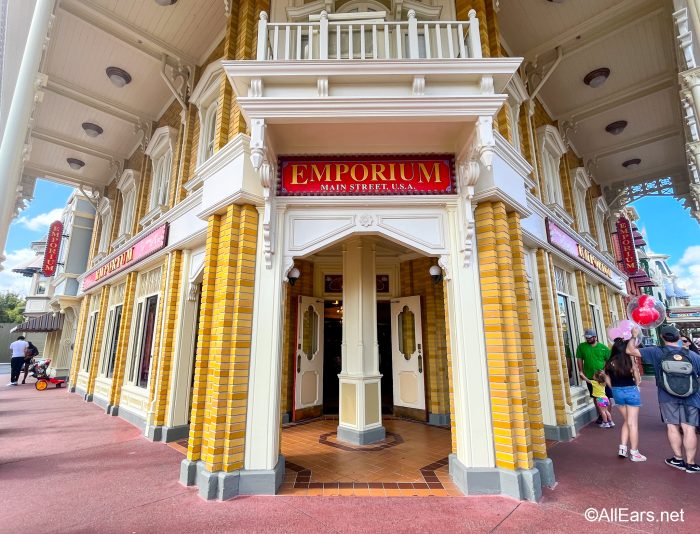 But Disney is unique among other companies — even within the entertainment industry — in that their message seems to be that everyone is welcome and everyone can have a perfect vacation in the theme parks. After all, Disney World is "The Most Magical Place on Earth." The company is built on nostalgia; guests expect their experiences with Disney to be just as magical and wonderful as the ones they remember from their childhood.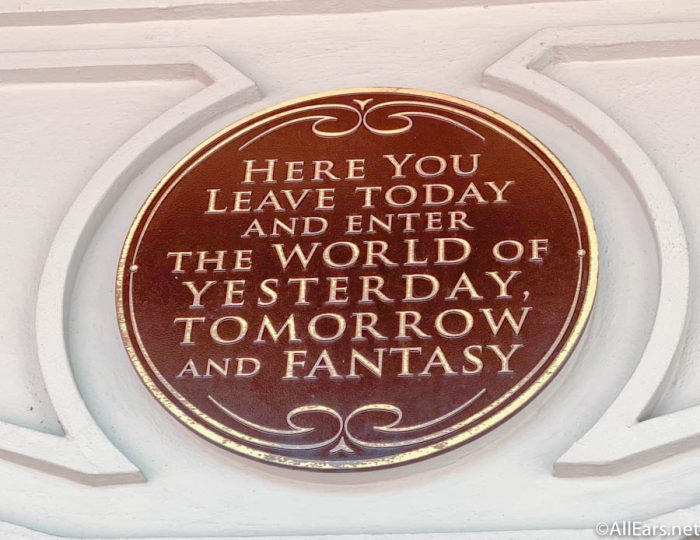 Sometimes that picture of a magical, sentimental experience can clash with the reality of Disney's push toward higher profits. But does that really mean that people without deep pockets aren't welcome? We're taking a closer look.
How Does Disney World Target Guests With Bigger Budgets?
There are several ways that Disney World targets and caters to guests who are willing to spend more on their vacations. We understand that most of the things on this list are optional perks that simply cost a lot of money — and that's not bad or even unusual! If someone has the money in their budget for these things, they should be able to take advantage of that. But these examples are meant to show how Disney might be pricing out other guests or at least focusing on the ones with bigger vacation budgets.
High-Priced Experiences
One of the most obvious ways that Disney caters to guests who are more willing to spend extra on their vacation is with very impressive but high-cost experiences. For example, the Star Wars: Galactic Starcruiser that recently opened in Disney World is a completely immersive and quite luxurious experience that lasts for about 2 days and 2 nights.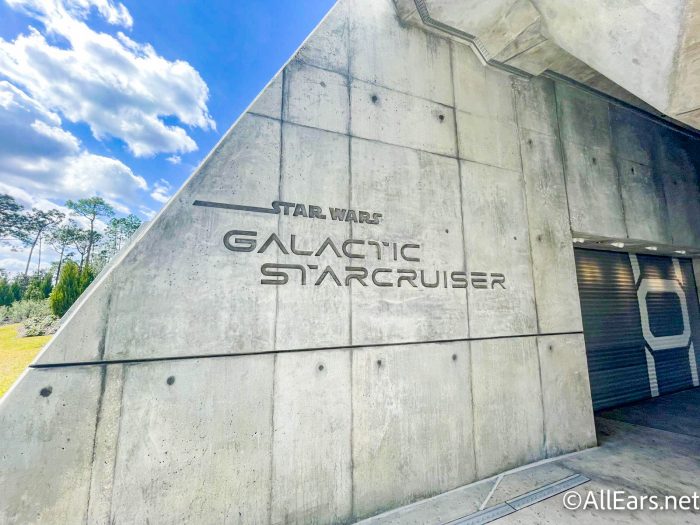 The experience is all-inclusive, with the hotel room, food, activities, and an "excursion" to Disney's Hollywood Studios all included in the price. Still, the price tag of between $749 and $1,209 PER PERSON makes it clear that this experience isn't just for the biggest Star Wars fans — it's for the ones willing to shell out a lot of cash.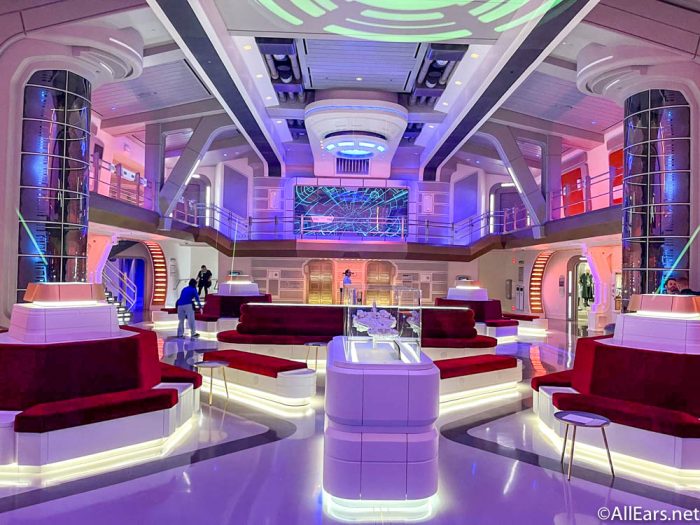 You can purchase VIP tours in Disney World, where a guide will take you through the parks. Along with a knowledgeable guide who shares facts and stories about the parks with those on the tour, guests also get "expedited access to select attractions" (meaning they can skip the lines).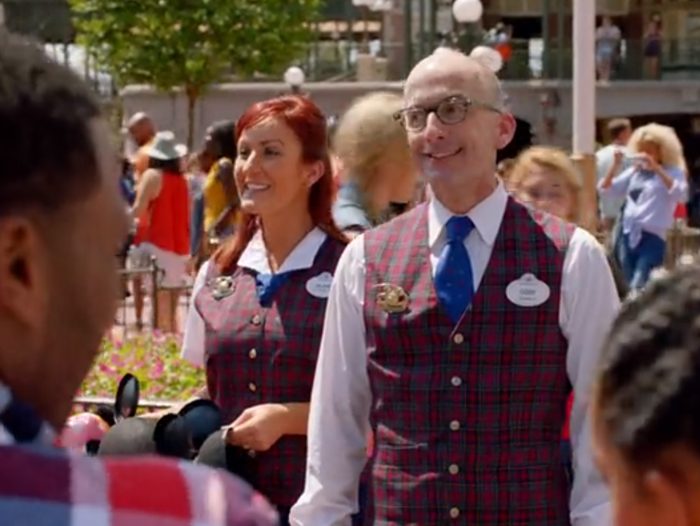 But you know that special treatment doesn't come for free. These VIP tours cost between $425 and $850 per hour, depending on the season. And each tour must be booked for a minimum of 7 hours, meaning one tour would actually cost between $2,975 and $5,950 minimum. That's for one day in the parks, with park admission not included.
And Disney just announced the ultimate "no expense spared" vacation: a private jet tour that takes guests to all 12 Disney parks around the world, with stops along the way at other iconic landmarks. Guests will stay at some of Disney's fanciest hotels (including both Disney's Grand Floridian Resort and Grand Californian Resort) and take part in many planned activities at the various stops.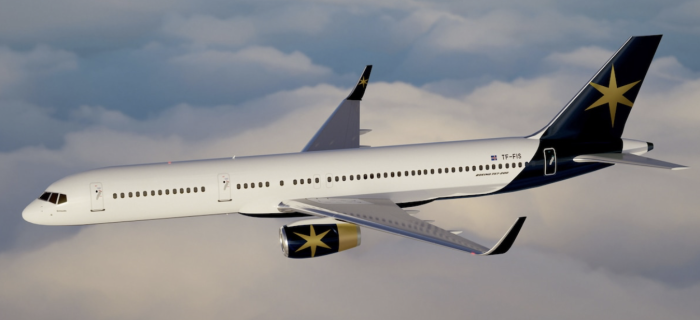 The nearly month-long vacation is priced at a whopping $109,995 per person. Disney calls it a "once-in-a-lifetime" experience — but whose lifetime are they talking about here? Because we don't think we'll ever have 100 grand to spend on a single vacation.
Learn more about the $100,000 Disney vacation here.
Perks for Spending More Money
In addition to the availability of super high-cost experiences, Disney prioritizes guests with bigger budgets by offering exclusive perks to those who spent more on their vacations. One example of this is the Extended Evening Hours program at Disney World.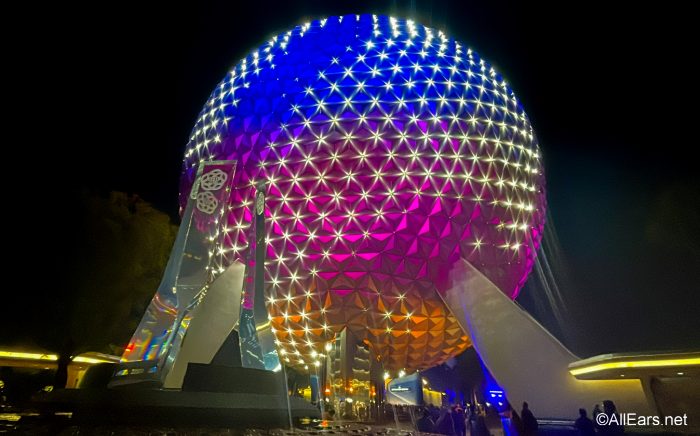 Extended Evening Hours allow some guests to stay late in the Disney World parks on certain days. There are usually a couple of nights per week when one park is open a few hours past its actual closing time, but only for guests staying at Disney World's Deluxe hotels (the most expensive ones).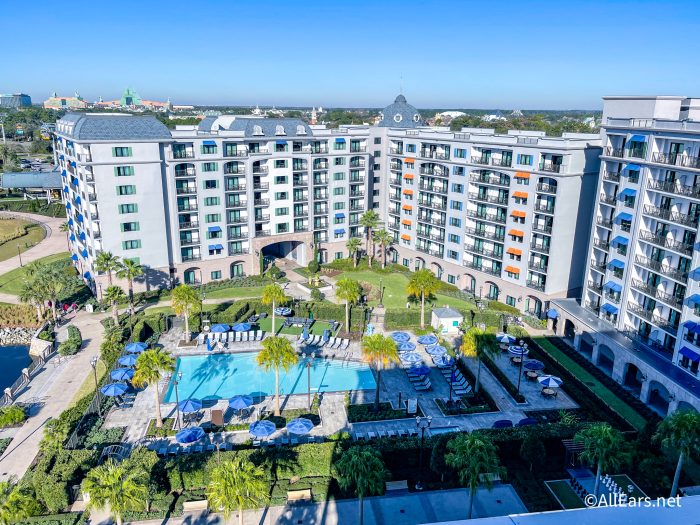 During these exclusive hours, ride wait times are generally much lower than normal, and the parks are a LOT less crowded. Basically, Disney has filtered out all of the guests except for those who were willing to pay for the more pricey hotels.
Learn more about Extended Evening Hours here.
Programs that Encourage You to Spend More Money at Disney World
Even beyond a single vacation, Disney has programs that encourage guests to return and continue spending more money on their trips to the parks. The Disney Vacation Club (DVC) was created by a subsidiary of The Walt Disney Company, and it's basically like owning a timeshare but only within Disney World.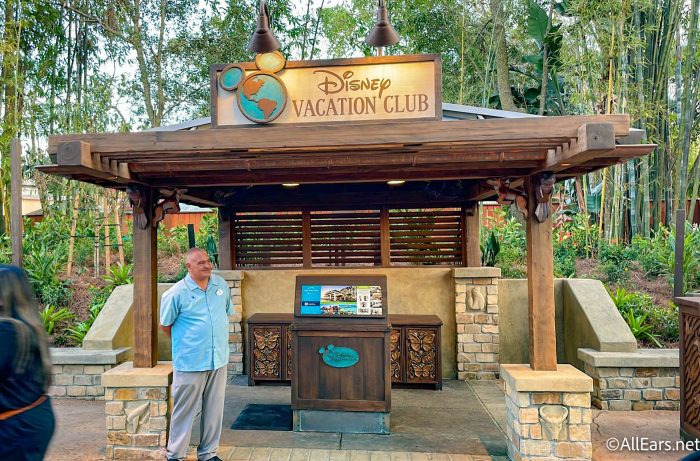 The club works on a points system, and members have some flexibility to use their points when and how they want, as long as it's within the Disney World DVC hotels. Members purchase points when they join, and they receive that number of points each year to use on Disney vacations.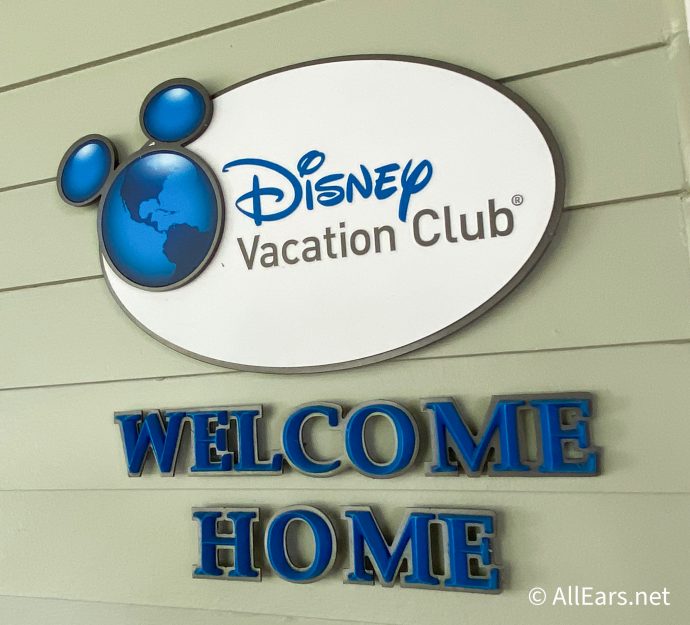 So DVC members are likely to choose Disney World as a vacation over other options because they want to use their points before they expire (and those points do expire if you don't use them within a year). And while they're in the parks during their trips, those DVC members will continue to spend more money on merchandise, food, events, and more.
Disney Vacation Club contracts can be difficult to sell, so many guests find themselves stuck with their membership even if they decide they don't want it anymore. Members would have to sell their contract to someone else in order to get rid of it, which can be tricky to do. Essentially, DVC members have to visit Disney World pretty frequently if they don't want to be simply throwing money away by letting points expire.
Learn more about the DVC here.
Emphasis on Deluxe Hotels
We mentioned some perks that Deluxe hotel guests get at Disney World as well as the DVC and how that program encourages more spending. But even Disney's project pipeline seems to prioritize Deluxe hotel guests and DVC members.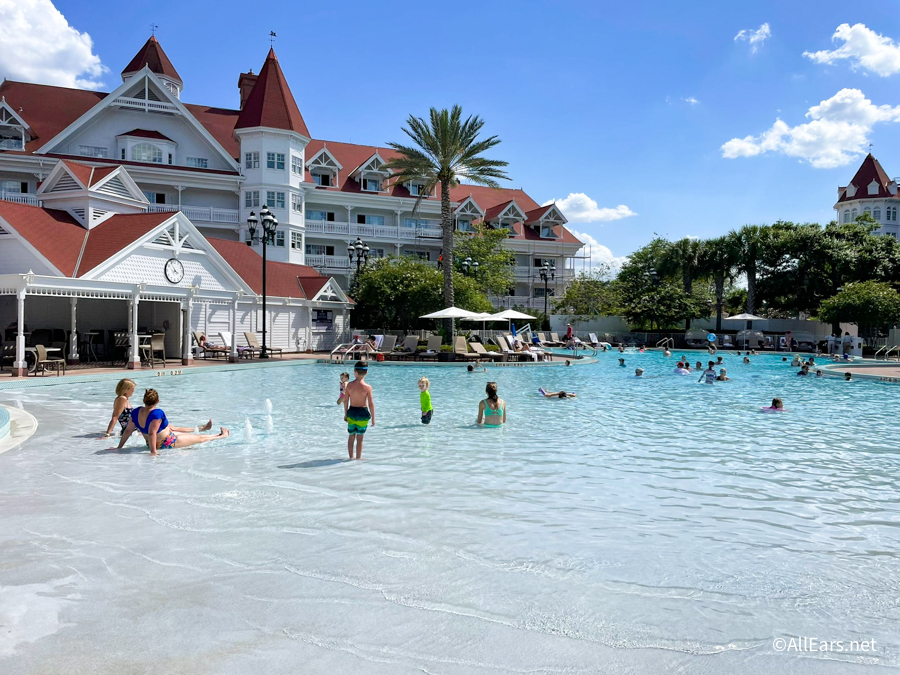 Many of Disney's recent and upcoming hotel projects are all about improving the most expensive hotels and adding more DVC rooms. For example, at Disney's Grand Floridian Resort, Disney just replaced an entire building of normal guest rooms with DVC Resort Studios. These rooms are open to other guests as well (not just DVC members), but usually DVC rooms are more expensive than normal ones.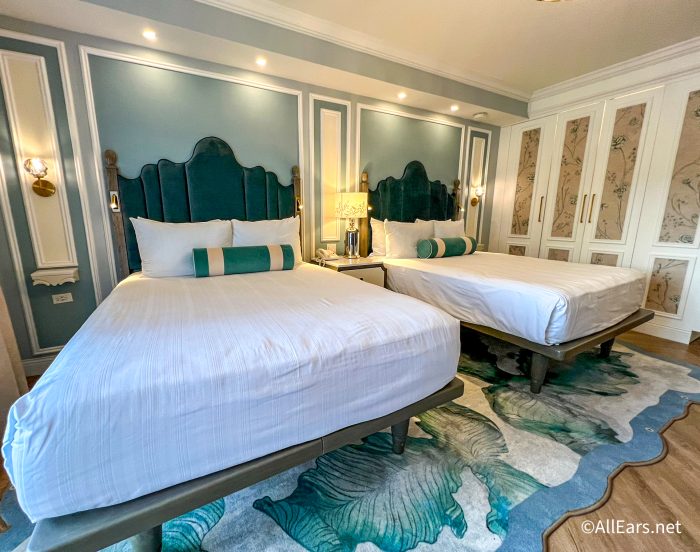 And Disney recently announced that they will be building an entire new building of DVC villas at Disney's Polynesian Village Resort. By adding so many DVC rooms, Disney is showing that they're prioritizing those who pay to be members of the DVC.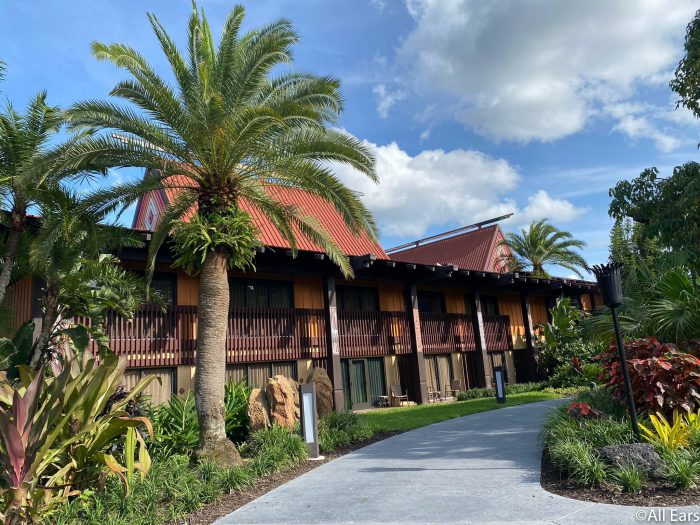 Beyond the DVC, Disney's Deluxe hotels seem to be getting more attention from Imagineers. Disney completely re-did guest rooms at the Polynesian Resort and Disney's Contemporary Resort to include more Disney characters, and the newest hotel on property (Disney's Riviera Resort) is another Deluxe hotel.
The last new Value resort added to Disney World was Disney's Art of Animation Resort, which opened over 10 years ago.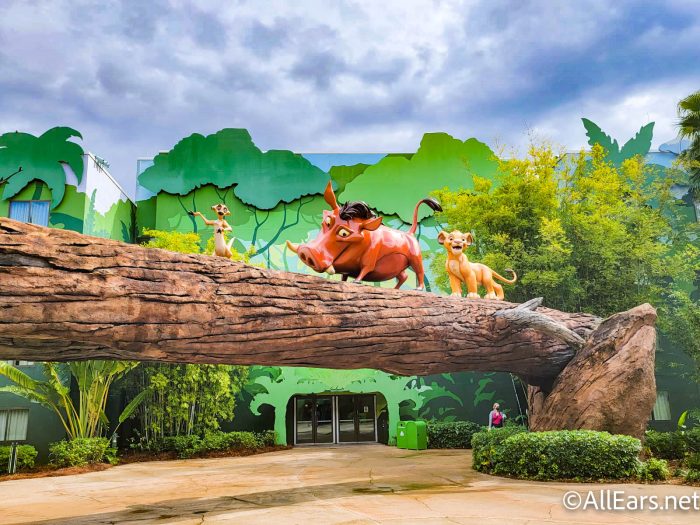 We've seen refurbishments come to restaurants inside the Deluxe hotels, such as at Citricos and Victoria & Alberts, both located at the Grand Floridian. So in addition to the other perks that guests at these Deluxe hotels enjoy (like larger rooms, nicer decor, better location, etc.), the hotels are continuing to be updated and improved faster than the Value hotels.
Check out all of Disney World's hotels here.
Constant Price Increases
If you follow Disney World news, odds are good that you've noticed a trend with price increases lately: they happen A LOT. Disney raises prices on food, tickets, merchandise, and more on a fairly consistent basis.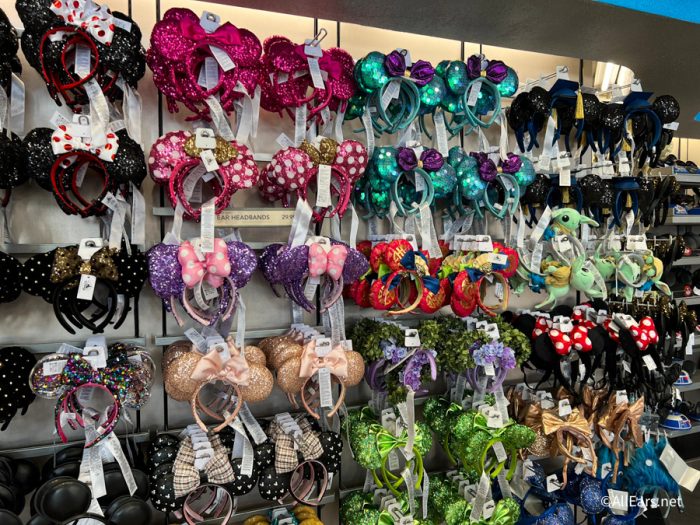 We saw hundreds of price increases on snacks, drinks, and other food in the parks earlier this year, which affected dozens of restaurants in Disney World.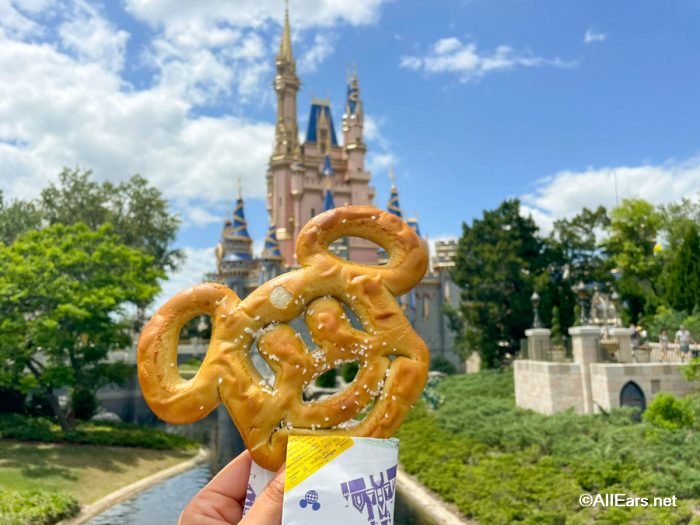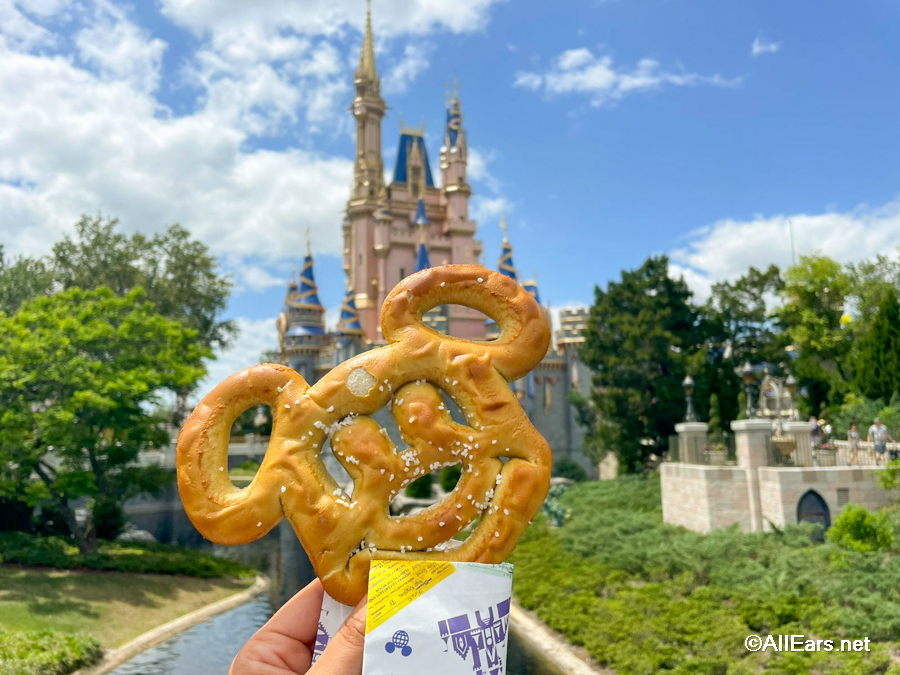 Ticket prices for 2023 are generally higher than they are in 2022, although this increase was harder to detect. Disney World kept the range of ticket prices the same (between $109 and $159 for a single-day ticket), but most dates had higher prices within that range than we're seeing in 2022. For example, a ticket for June 9th, 2022, cost $129, but a ticket for June 9th, 2023, is $143.
Learn more about those ticket price increases here.
Merchandise has gotten more expensive as well. The little nuiMO stuffed characters have increased in price from $17.99 to $19.99, and then later from $19.99 to $21.99.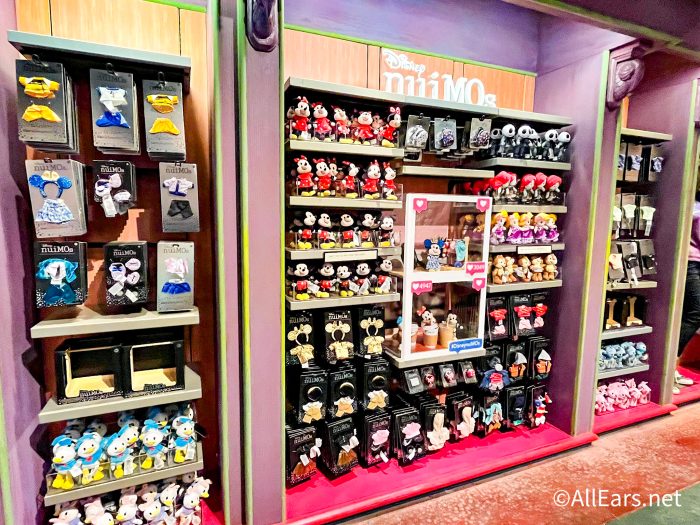 Most Spirit Jerseys used to be $69.99, but lately, the standard price has been $74.99. MagicBands also went up in price, with most going from $24.99 to $29.99.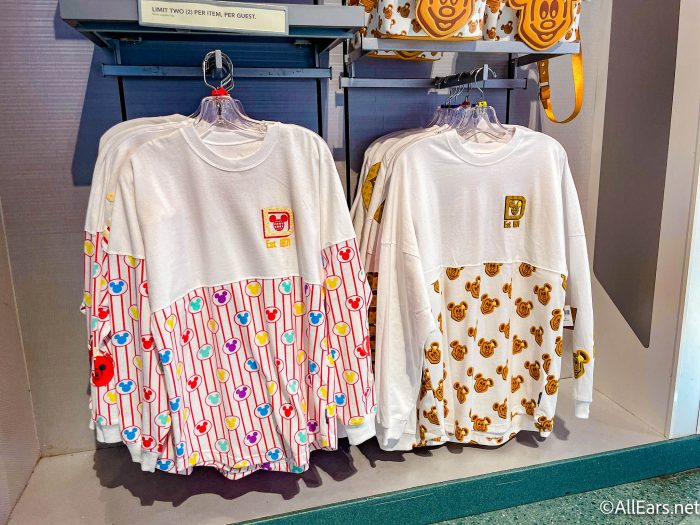 There are plenty of other price increases that have happened recently, but we think you get the gist — Disney World things keep getting more expensive. Now we do need to point out that is not unusual — we are in a period of inflation in the United States, and in general, prices are rising on everything.
Check out some of the latest price increases here.
Removing Things that Used to be Free
Even beyond increasing prices, Disney World has been adding prices to things that used to be free. Disney World hotel guests used to get free MagicBands with their hotel stay, but that perk is no longer offered. If you want a MagicBand now, the only way to get one is to purchase it.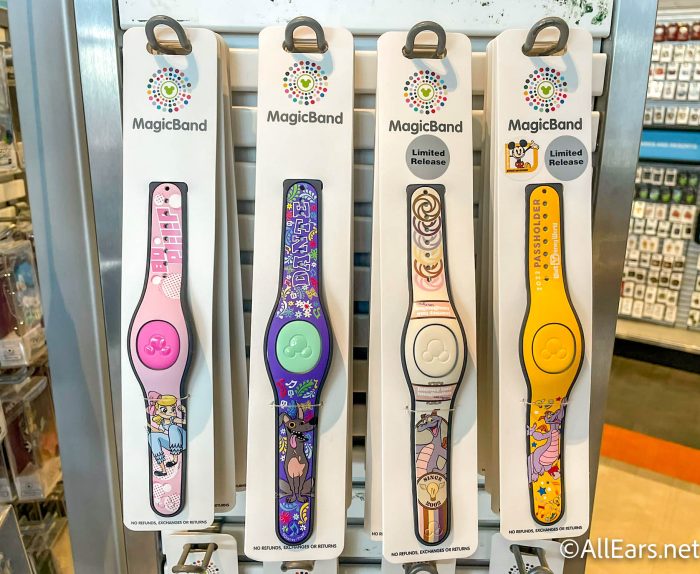 Disney also discontinued Magical Express, which was a free shuttle between the Disney World hotels and the Orlando International Airport.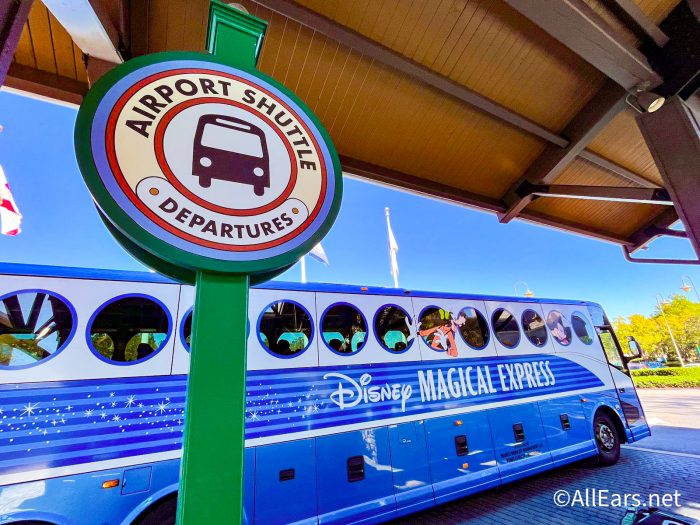 And one of the most controversial changes in 2021 was the introduction of Disney Genie+ and Individual Lightning Lane attractions. These programs replaced FastPass+ in the parks as the way to skip the standby lines at certain attractions and get on them faster. The biggest difference? FastPass+ was free, and Genie+ is not. Genie+ costs $15 per person, per day, and the Individual Lightning Lanes cost anywhere from $7 to $15 per person.
Learn all about Genie+ and Individual Lightning Lanes here.
So Disney offers many ways for guests with bigger vacation budgets to improve their experience. For those on a stricter budget, these perks might not be an option. Although the "Disney magic" is available for anyone who can get into the parks, it seems like you can buy into a lot more of that magic if your pockets are deep enough.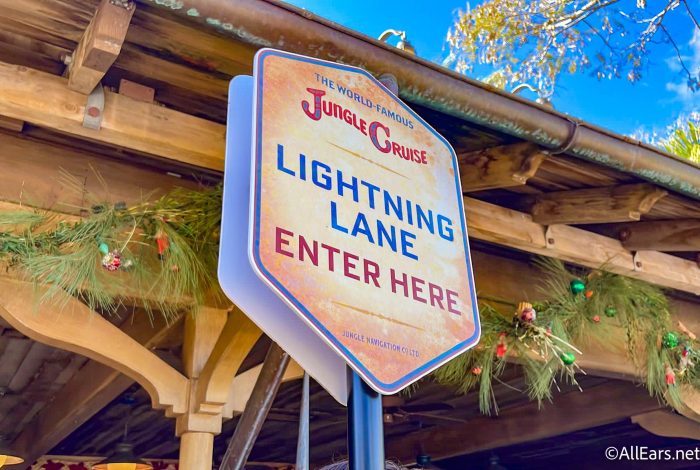 As we mentioned before, that's sort of just a fact of the world in general. If you're willing to spend more money, you get more things, right? That's how it works. But the difference with Disney is that Disney presents itself as being accessible to everyone and magical for each guest. They just don't highlight the fine print, which seems to say that a little more pixie dust is sprinkled on the guests who pay extra for it.
How Much Does Disney World Really Cost?
We know that you can pay $100,000 for a month-long around-the-world Disney vacation. But how much does a reasonable Disney World vacation ACTUALLY cost? We're breaking that down here.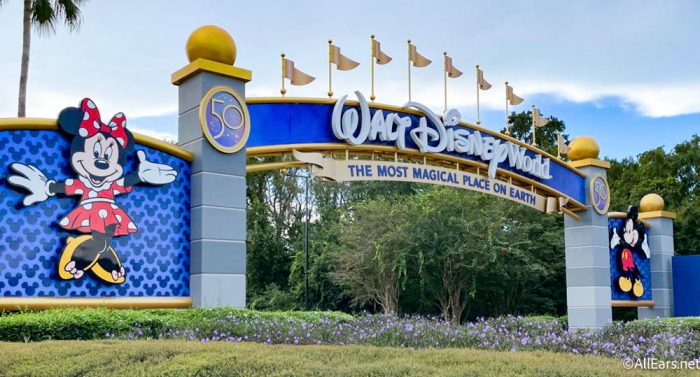 If you keep out the frills and bells and whistles and just go for the essentials, your budget could literally be $109 for a single-day pass. Pack your lunch, and walk to the park. Of course, that's only available for people who live close enough to not need a hotel stay or transportation to the parks.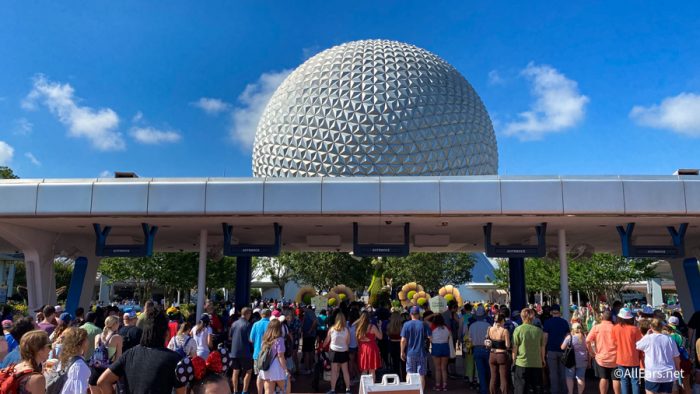 A more realistic budget for a family of 4 looking to spend a few days in Disney World is somewhere between $4,000 and $7,000, depending on where you want to stay, what you want to eat, whether you want Genie+, etc. We planned a sample trip for this hypothetical family of 4 from September 8th through the 11th, 2022. We had them going into the parks for 3 days. Take a look at our vacation breakdown here:
Ticket prices: 3 days, 1 park per day — $336 each. That comes to a total of $1,344.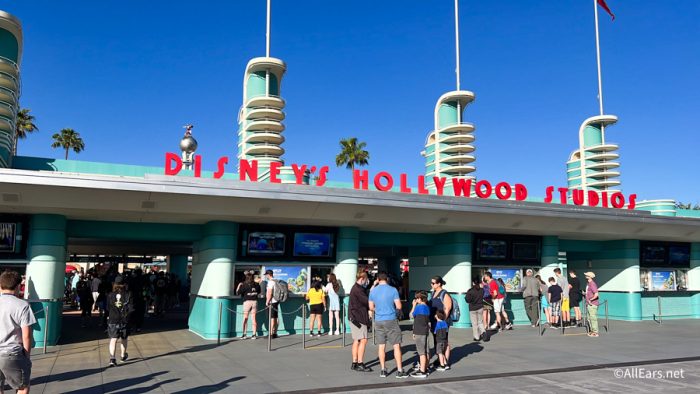 Hotel: Value hotel — $149/night (Disney's All-Star Movies Resort); Moderate — $280/night (Disney's Port Orleans French Quarter Resort); Deluxe — $706/night (Disney's Grand Floridian Resort). We chose the moderate option, which for 3 nights is a total of $840.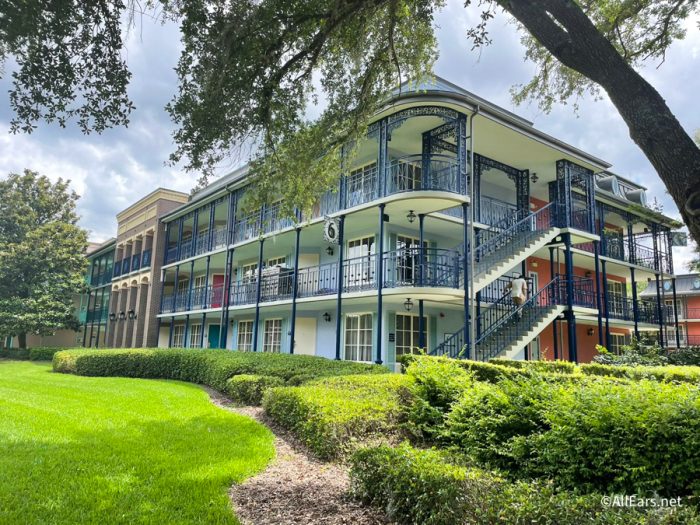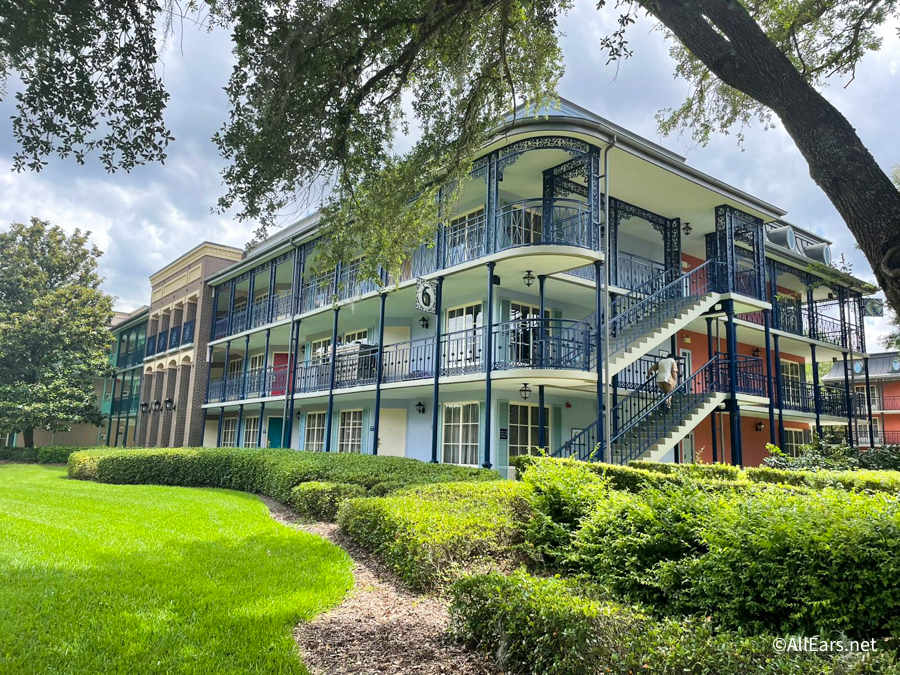 Transportation to and from Disney World: A $400 round-trip flight per person is fairly reasonable, if not optimistic. That brings our flight ticket total to $1,600.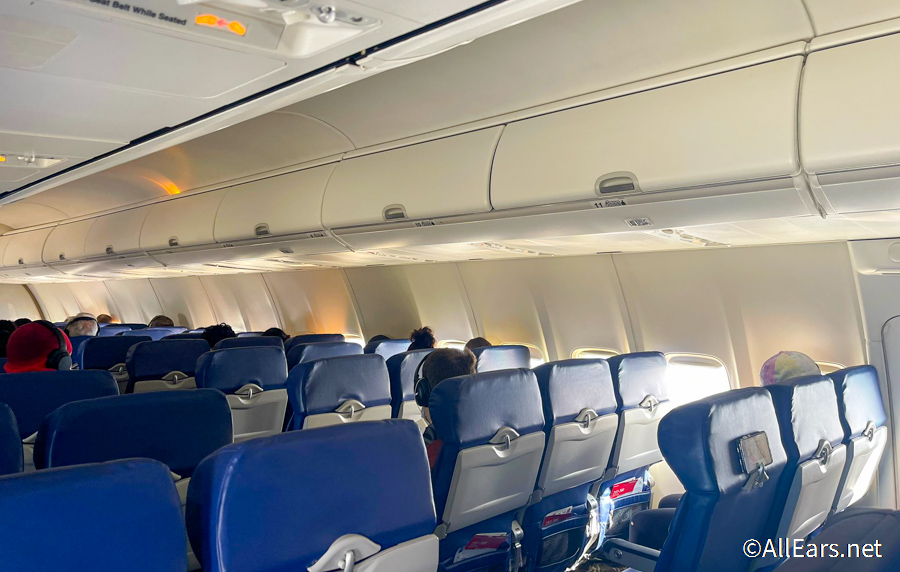 Food: Most quick-service meals in Disney World cost between $10 and $20 per person. Table service meals are closer to $30 to $50 per person. And of course you can't forget the snacks! Budgeting for 7 quick-service meals, 2 table-service meals, and some snacks along the way (for each person), about $700 to $800 is a reasonable estimate.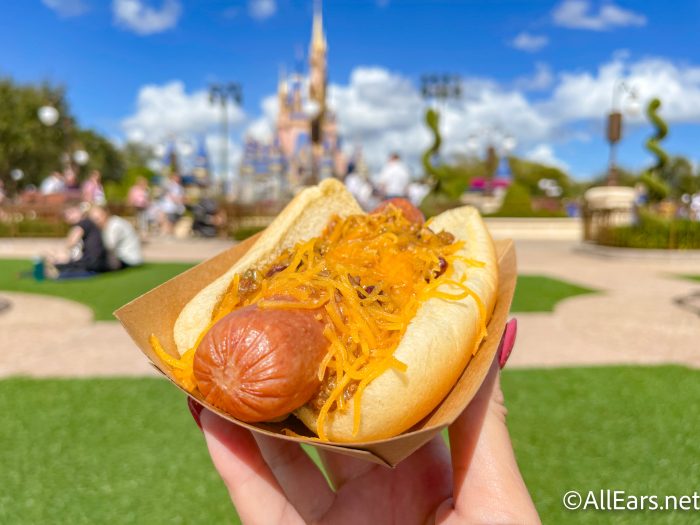 Genie+: If the family wants to skip the line on some attractions, they might purchase Genie+. For 4 people using Genie+ on 3 days, it would cost $180.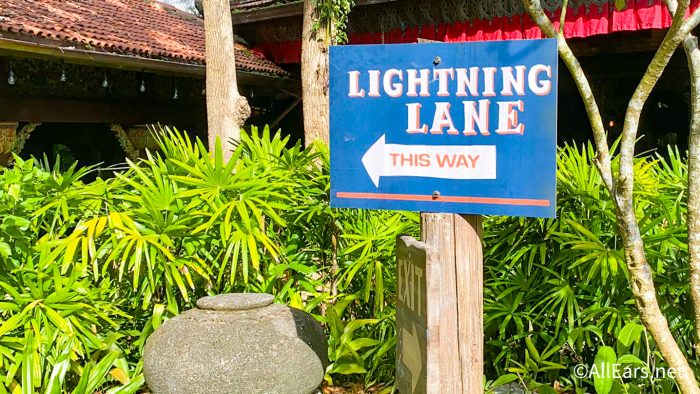 That brings our grand total for this trip (including travel) to $4,764. Again, this is an estimate based on a 4-person group staying in Disney World for 3 days and 3 nights. The price changes drastically based on how many people are in your group, which hotel you choose, how long you stay, and where you decide to eat.
How much does $6,000 get you in Disney World?
Is That Really Reasonable for the Average Family?
Now that we know how much Disney World really costs, we can decide whether that's actually reasonable for the average family in the US. According to the US Census, the average family income was $67,521 in 2020 and $69,560 in 2019. Depending on other factors such as bills, mortgage payments, how many kids are in a family, etc., a $4,700 vacation could put a lot of strain on that budget. It would mean spending 7% of the household's total income on a single vacation.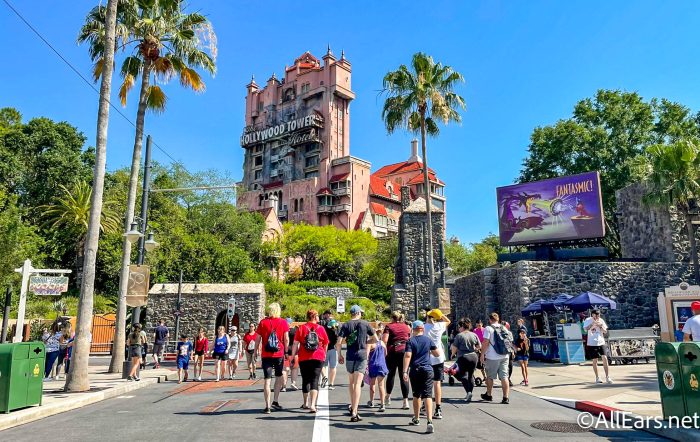 Right now, we should also take into account additional difficulties such as increased inflation, soaring gas prices, and a generally more expensive cost of living.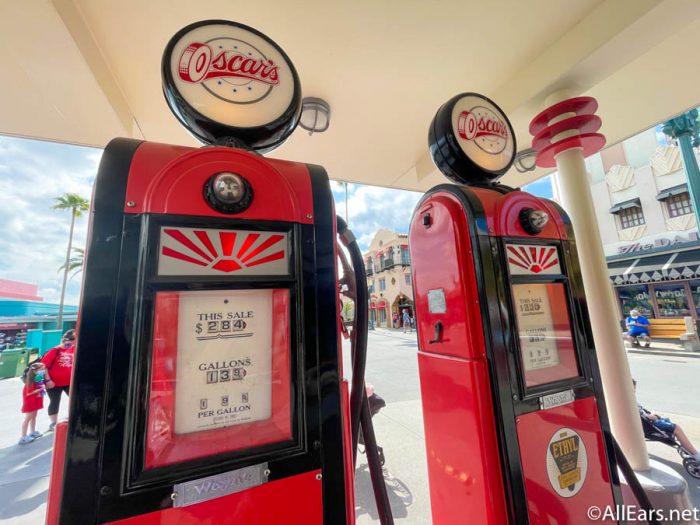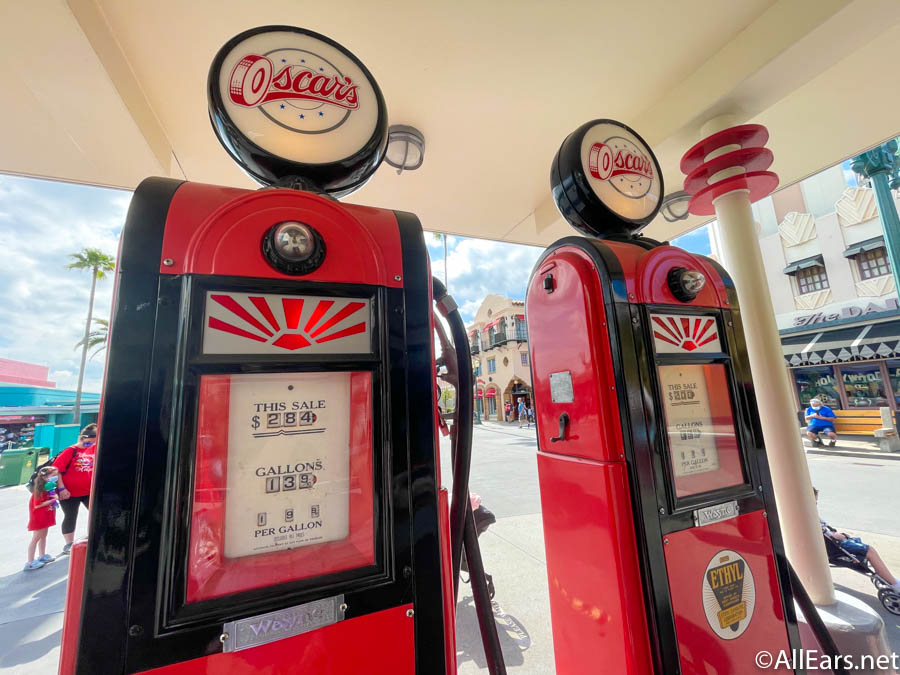 Despite the additional pressures on people's budgets, we've seen crowds growing in Disney World as the summer continues. Some people are reconsidering their travel plans in light of increased expenses, but many are moving ahead with trips, potentially because they postponed those vacations during the earlier years of the pandemic.
See the major factors impacting summer travel here.
We know that Disney World is expensive, and despite the high prices, people are still going. Has it always been this way?
Has Disney World Always Been Expensive?
We've all heard our grandparents tell us that, back in the day, they bought Disney World tickets for a quarter. And to be completely honest, that's not too far off from the truth. Disney World's opening day prices look NOTHING like they do today. But of course, times were different back then, and you've got to account for inflation as well.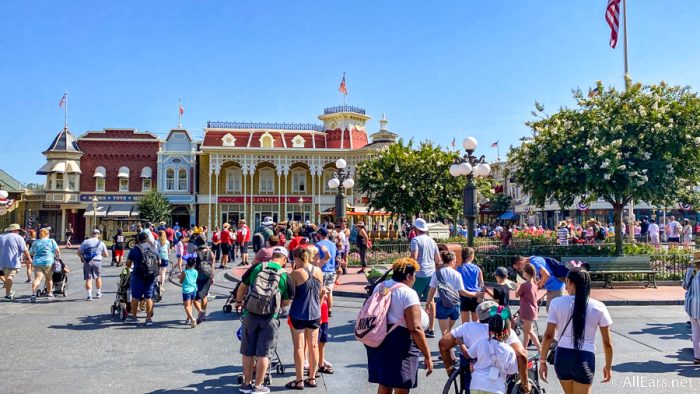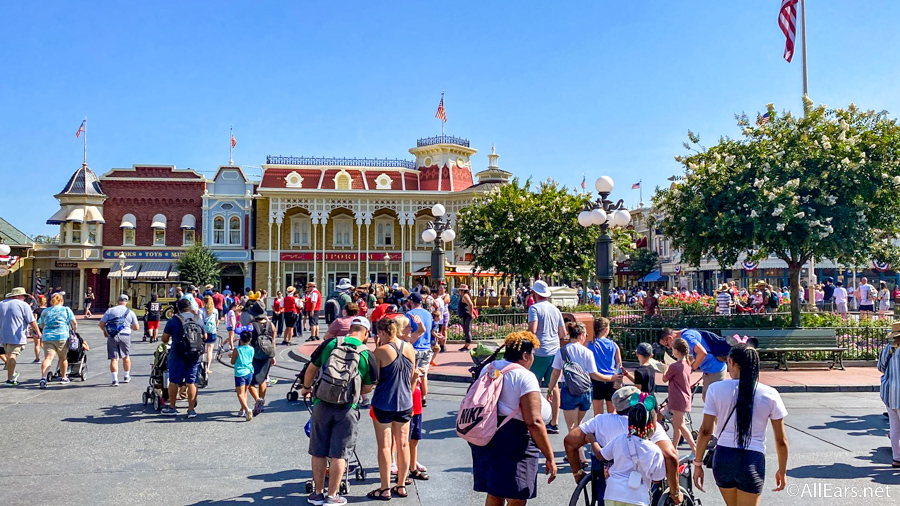 Using an inflation calculator, we discovered the actual price (in today's money) of tickets, parking, and hotels in Disney World. We found the hotel and parking prices in a report by the Orlando Sentinel. Note that the hotel prices are for Disney's Contemporary Resort and Disney's Polynesian Resort. Spoiler alert: Disney World actually WAS much cheaper back then!

Even accounting for inflation, Disney World used to be a whole lot cheaper than it is now. We do need to take into consideration, though, that these were Disney World's prices when it first opened. It's reasonable to assume that any new business wanting to draw consumers would offer discounted "grand opening" prices in the hopes that their first customers become repeat, loyal visitors.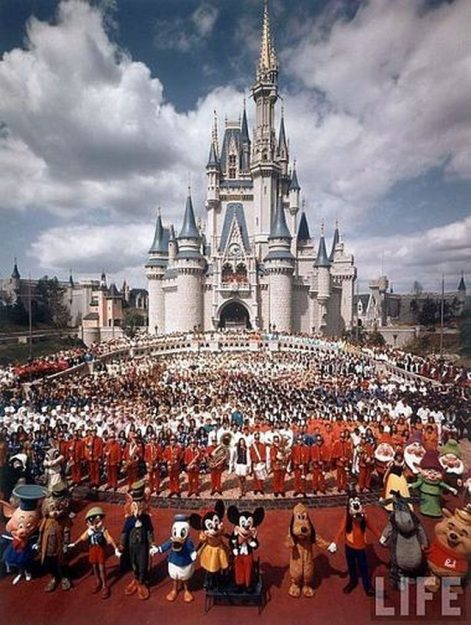 What hasn't changed, however, is the rate of price increases. Even from very early on, Disney World consistently had a higher rate of ticket price increases than the inflation rate. The Wall Street Journal reported that Disney World's ticket prices have outpaced US inflation rates for the past 40 years.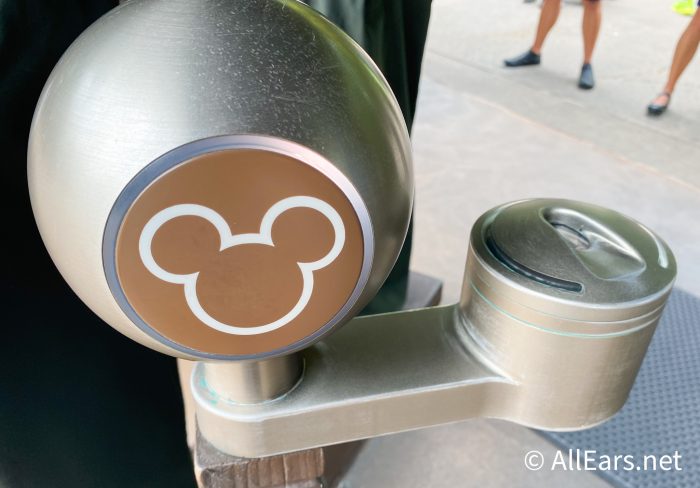 You can look at the Consumer Price Index (CPI) to compare Disney World's price increases to the average price increases seen elsewhere in the country. The US Bureau of Labor Statistics defines CPI as a measure of the average change over time in the prices paid by urban consumers for a market basket of consumer goods and services. The CPI increased by 2.76% from 1981 to 2021; by contrast, Disney World's ticket prices increased with "a compound growth rate of 6.39%." That means Disney's prices have gone up 2.3 times faster than the CPI.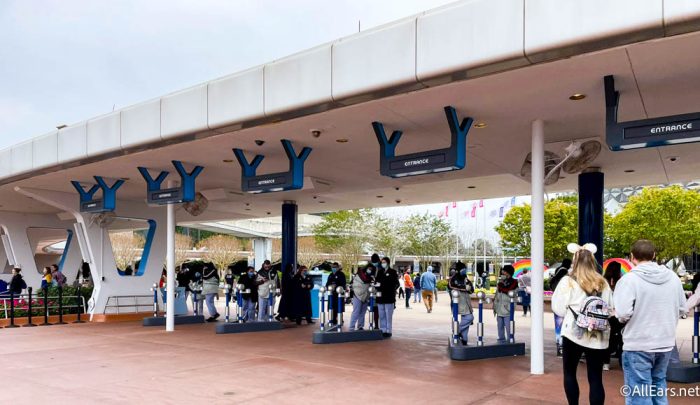 Although the opening day prices were much lower than we see now, the rate of price increases has been a constant for Disney World. Disney CEO Bob Chapek has indicated that the price increases are a result of increased demand and value. Based on the projects in the works and the crowds we're seeing in the parks, it looks like we can expect the increases to continue.
So Can You Still Go to Disney World?
Even if you're not Disney World's top priority (AKA a guest with a limitless budget), you can absolutely have a great Disney World vacation without breaking the bank! You'll just need to plan more carefully and keep an eye out for the latest deals and discounts.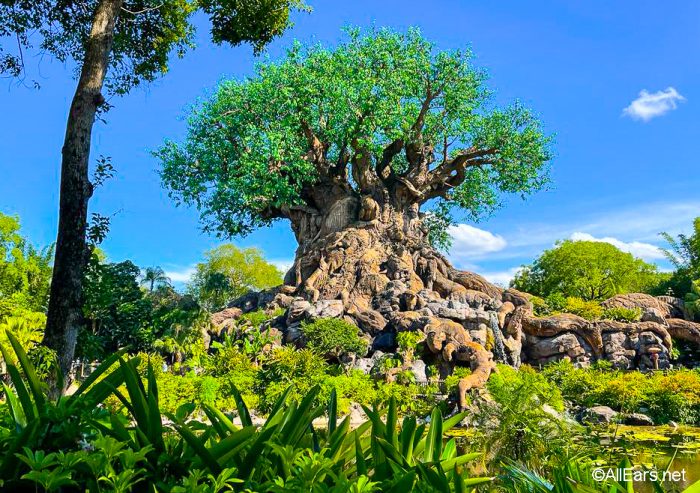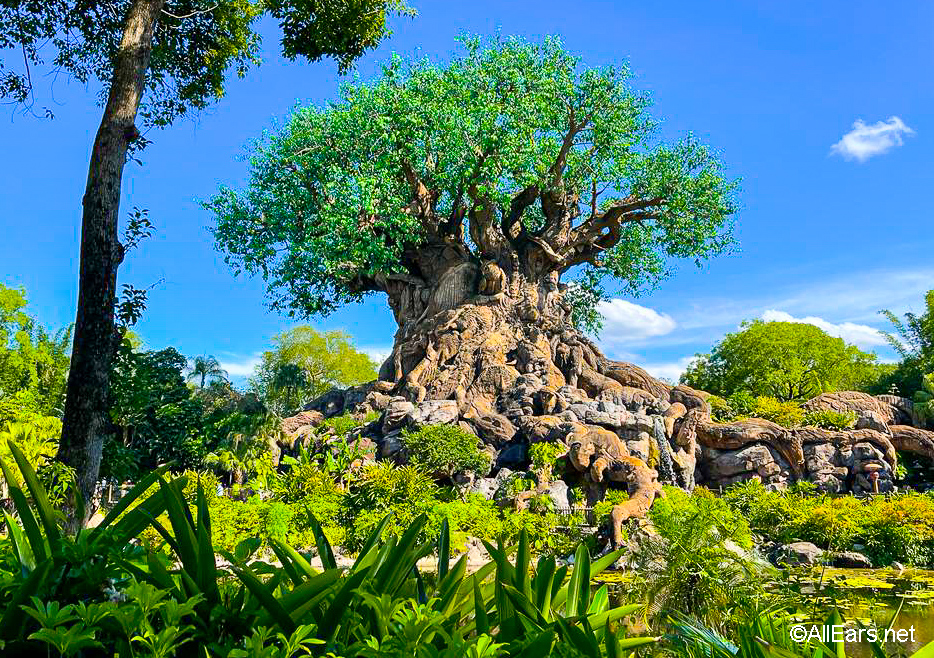 For example, Disney+ subscribers and Annual Passholders can save when booking a Disney hotel right now.
Check out the biggest Disney World discounts for your summer trip here!
If you want to be sure that you're taking advantage of all possible discounts, you can use a travel agent to help plan your trip. We trust the people over at Mouse Fan Travel to provide great service and help you save money on your upcoming Disney vacation.


Here are some more money-saving tips for a Disney World vacation:
Choose to rope-drop (be at the parks before opening time and head straight to your favorite attraction) instead of buying Genie+.
Stay at a Value hotel instead of a Moderate or Deluxe one. To potentially save even more, stay off-property instead of at a Disney hotel. Just remember that you'll need your own transportation into the parks from most other hotels.
Bring your own snacks or even breakfast. You can have groceries delivered to your hotel room! Grabbing a granola bar or yogurt in the morning instead of paying for a large meal could save you a LOT of money (and time!).
Choose quick-service restaurants over table-service restaurants.
Meet characters at meet-and-greets instead of paying for a character meal. Most character meals are more expensive than normal meals, and the food doesn't always live up to the price. Instead, you can find Mickey, Minnie, and a ton of other characters in the parks!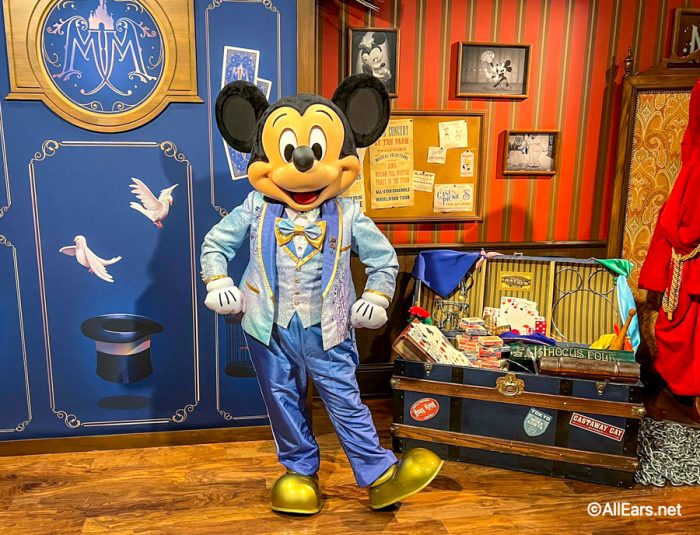 Of course, Disney World won't be as cheap as, say, a camping trip or a beach vacation. That's really comparing apples to oranges since there's so much included with a Disney trip, but it's important to realize that any Disney vacation is going to include some big costs.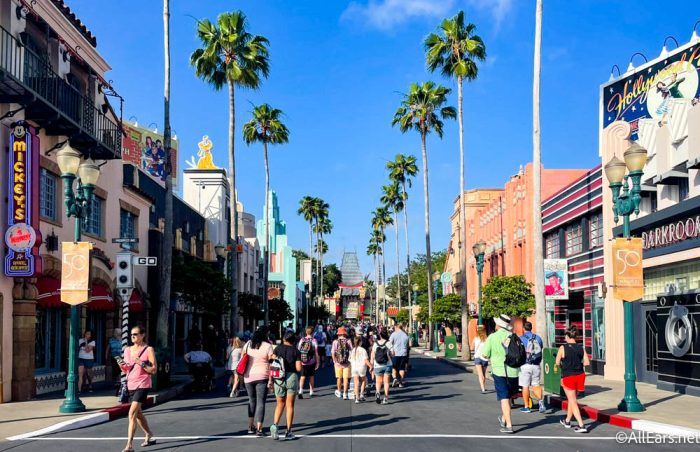 So although Disney may prioritize the guests who are willing to drop a lot more cash during their vacation, it seems like all guests are definitely still welcome. And the Cast Members in the park generally provide amazing customer service no matter what you're spending — they're really the ones who make the magic happen to create the "Disney" environment that many guests are looking for.
Some more posts to help you out with budgeting and saving money in Disney World:
Keep following AllEars for more tips and the latest Disney news as you plan your upcoming vacation!
See the CHEAPEST days to go to Disney World in 2022 here.
Join the AllEars.net Newsletter to stay on top of ALL the breaking Disney News! You'll also get access to AllEars tips, reviews, trivia, and MORE! Click here to Subscribe!

What are your favorite money-saving tips for a Disney World vacation? Let us know in the comments!