The village of Darlington Point is next in line as floodwaters move down the Murrumbidgee River after reaching an 8-metre peak at Narrandera yesterday.
Water remained well below Narrandera's projected major flood level of 8.20 metres, and no facilities were severely affected.
SES continues to resupply many areas that remain quarantined.
Downstream Darlington Point is expected to peak around a moderate flood level of 7 meters on Friday.
The town's Riverside Caravan Park is located outside the embankment and has been evacuated, according to operator Juanita Rodwell.
"There were seven workers on site, so they either found another accommodation or temporarily moved them to the field," she said.
"I think about 90% of the park is underwater.
"Our cabin hasn't flooded yet and based on current forecasts, we don't expect that to happen, but we'll have to wait and see what this rain does."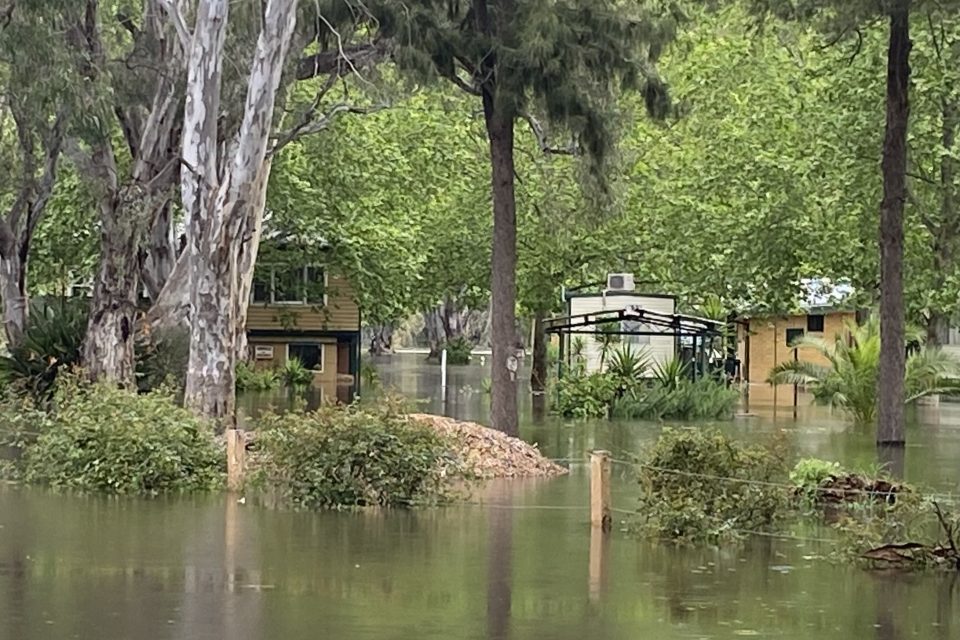 Much of the Darlington Point Riverside Caravan Park is underwater. Photo: Juanita Rodwell.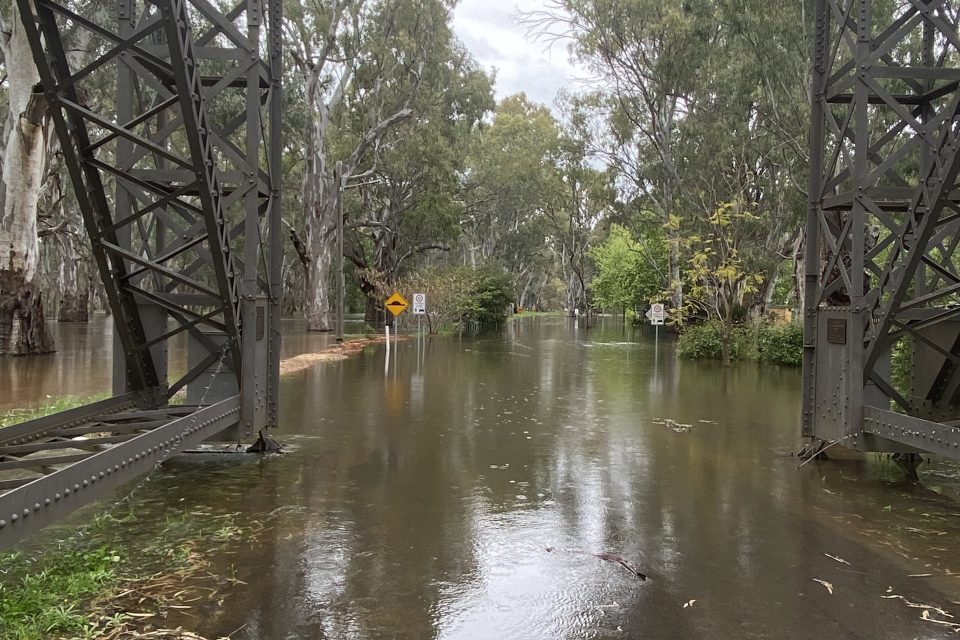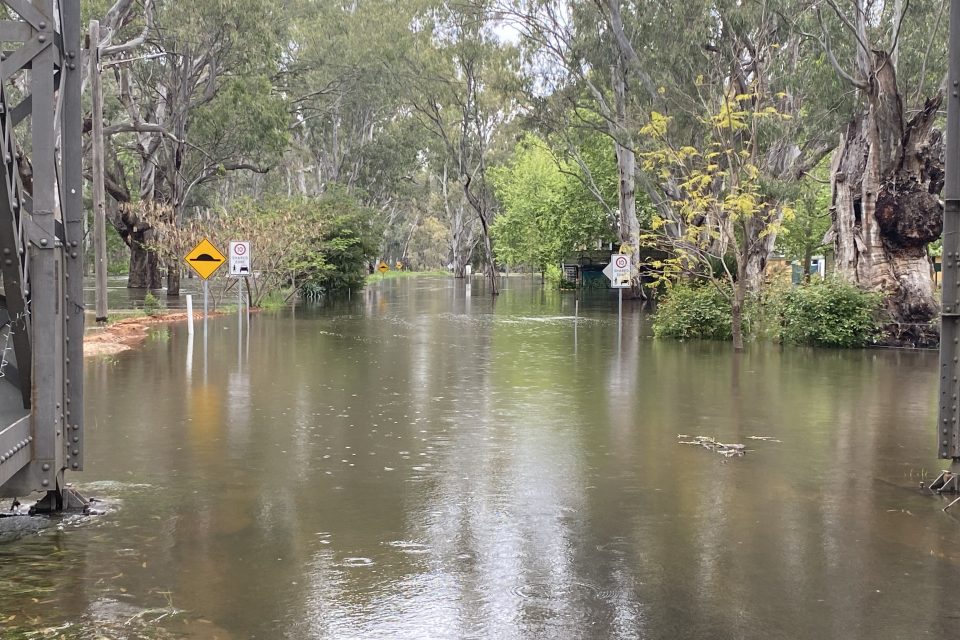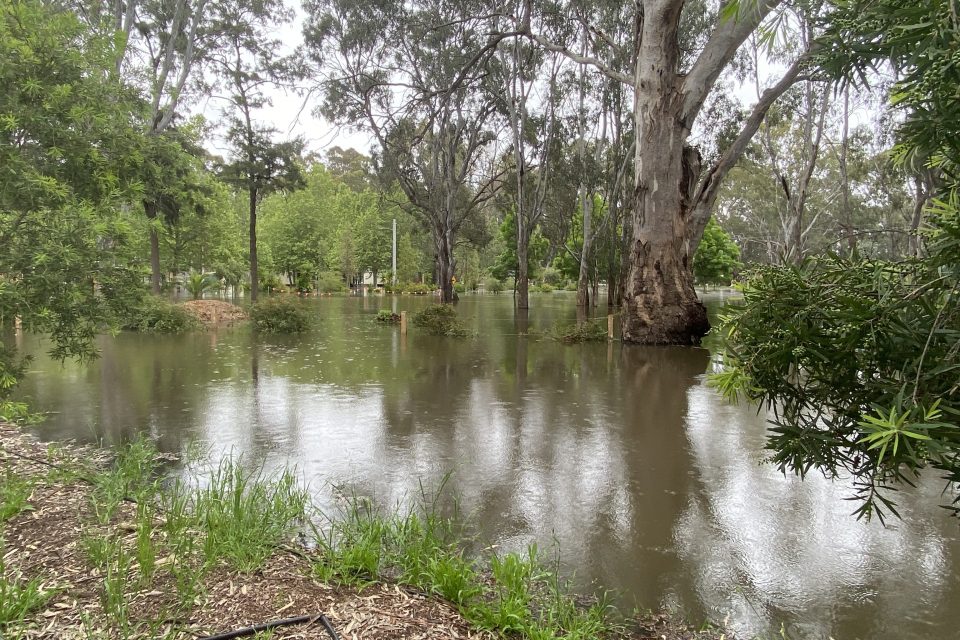 Darlington Point's private zoo, Altina Wildlife Park, is on the river east of town and is home to dozens of exotic animals, including bison, lions, wolves, giraffes and alligators.
They survived the big floods of 2012 and are used to big rivers.
Gloria Altin said they were keeping an eye on the water level.
"We raised the levees, so at the moment they're holding up and still have a fair way to go," she said.
"We're watching every day to see what the impact will be and then we're ready.
"Basically, we just go every day."
Further downstream, moderate flooding is likely at Karasur and major flooding is possible at Hay over the weekend when the Murrumbidgee and Lachlan rivers converge.
Water NSW is working with the Department of Meteorology, NSW SES and landowners to plan release strategies ahead of more rain forecast.
Flood manipulation at the Burrinjuck Dam is based on inflow and downstream tributary flow, with the dam water level at 92.8%.
Riverina's main roads remain closed, with the Sturt Highway closed from Collingaly to Darlington Point and the Newell Highway south to Jerildi.
The latest information on road closures can be found here.
Watch the flood level here.
For emergency assistance during floods and storms, call NSW SES on 132 500.
In life-threatening situations, call Triple Zero (000) immediately.
Original article published by Chris Roe in Region Riverina.