Devary, Florida – A Volusia County man was arrested after deputies claimed he had been peeking in a woman's window and fled when confronted by authorities.
Stephen P. Johnson, 29, is charged with loitering or loitering and resisting police officers without violence. He was taken to the Volusia County Branch Jail, where he remained held on $1,000 bail.
The released security video appears to show several people looking into the windows of the house and fleeing. The sheriff's office also posted body camera video of the deputies tracking Johnson after the sergeant spotted him walking from between his two homes on DeBary's Rivington lot. .
When asked where he came from, the agent ran Johnson.
More news: 'Horror' video shows Florida Amazon driver robbed at gunpoint: Sheriff
"After a short chase, with the help of aerial views from a drone, sheriffs found Johnson hiding deep in the swamp," the sheriff's office said.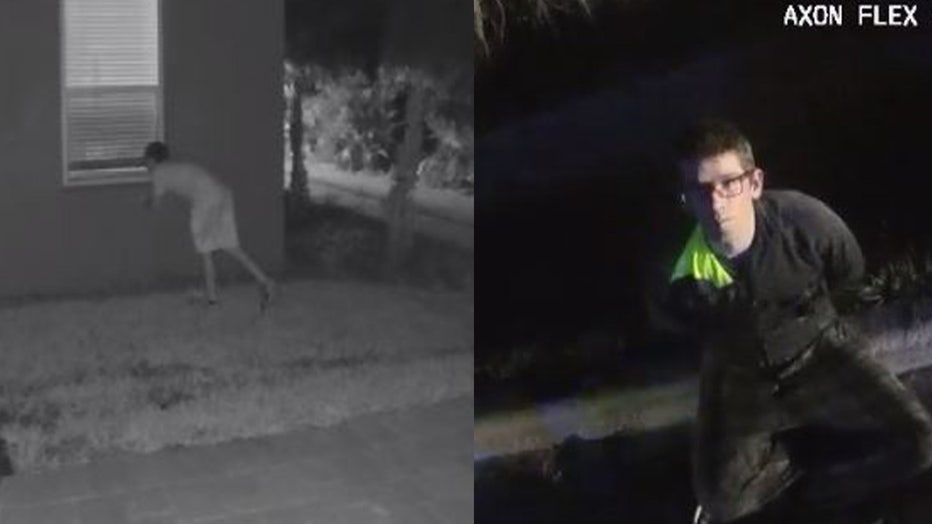 Deputies ordered Johnson out of the swamp and arrested him. While talking to Johnson, one of his congressmen can be heard telling Johnson, "That's funny. It makes people uneasy."
Lawmakers responded to the neighborhood last weekend when a resident reported three times that a neighbor's camera caught an unknown male suspect peeking out of a window.
Johnson, who lives in the same neighborhood about a five-minute walk from the victim's house, admitted to peering out the window and said he couldn't resist the urge to do so.