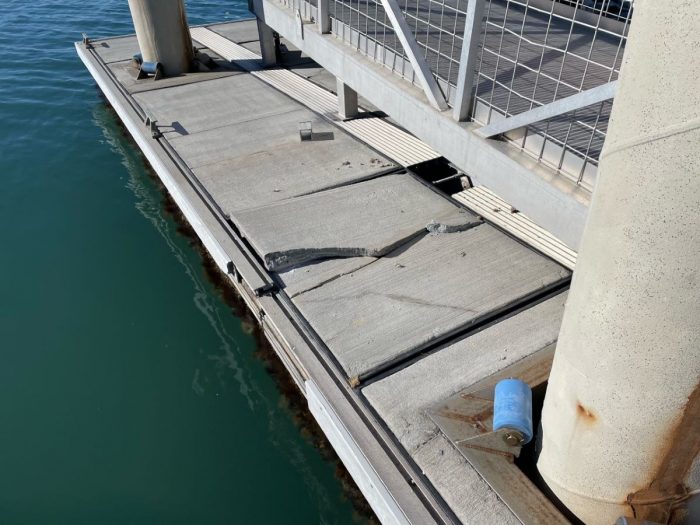 The Cape Lookout Lighthouse ferry dock was severely damaged in recent winter storms and is closed to the public until repairs are completed. Until then, park visitors should not use the docks for any purpose, officials at Cape Lookout National Seashore said Tuesday.
Due to dock closures preventing ferry services from safely disembarking and picking up passengers, Island Express Ferry Service has suspended services from Harkers Island for the remainder of January or until a safe solution is found. To do.
Park staff should review the damage caused by the storm, which brought sub-zero temperatures and winds in excess of 50 miles per hour, and open the dock to the public until the damage is repaired and reopened for public use. I decided there was.
The Island Express Ferry Service will continue to serve from Beaufort on its normal winter schedule. Contact Island Express at 252-728-7433 for additional information regarding ferry transportation schedules.