A cheeky seven-week-old baby gorilla will make its first public appearance at Mogo Wildlife Park this weekend, December 10th and 11th.
Baby Caius, born on October 21, had a shaky start to life and was hand-raised by zookeeper Chad Staples after being rejected by his mother, Kipenji, one of the zoo's western lowland gorillas. I'm here.
Caius has a huge following on Keeper Chad's social media pages as his incredible journeys are documented almost daily.
Chad is proud to introduce him to Mogo Wildlife Park visitors on Saturday and Sunday at 2pm.
Visitors wishing to see Caius need only purchase an admission ticket to the zoo or present a valid Mogo Wildlife Park Annual Pass for same-day admission.
Caius was Kipenji's first baby and the first baby born to the Mogo army.
Chad said that Caius "seemed to be changing before my eyes every day," and kept gaining weight and getting stronger and stronger.
"He's very agile when he's awake, his eyes following his movements and just taking in this big, wide world," he added.
Newborns love to drink their own bottles and find their thumbs running down the drunken milk stage.
"When I stop cuddling him to change diapers, I hear his version of a little cry…it breaks my heart every time," Chad said on his Facebook page early in the trip. rice field.
Chad admitted that Caius has become his favorite animal at the zoo. The pair builds a strong bond through feeding, cuddling, and changing diapers six times each day.
"It's a long road, but we're making a little progress every day," he said.
"As you can see, he's very bright and lively…he drinks too fast and sometimes has cute hiccups.
"We spend feeds and nice wake-up times with the family, both in the night den and in their exhibition training window.
"Sometimes people are interested, other times they don't pay attention at all…but Caius is with his family every day."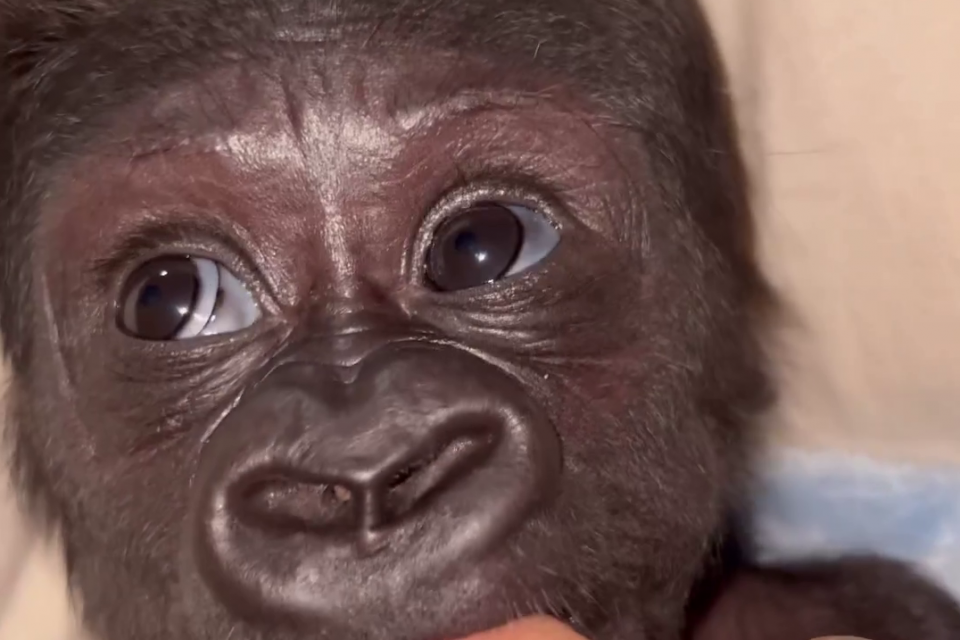 Photo: Chad the zookeeper.
Photo: Chad the zookeeper.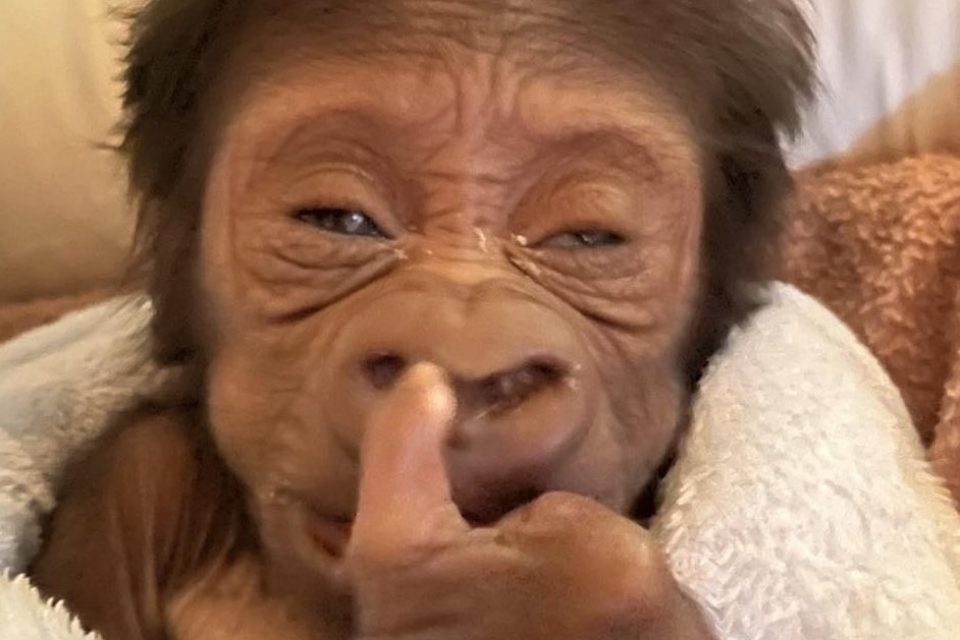 Photo: Chad the zookeeper.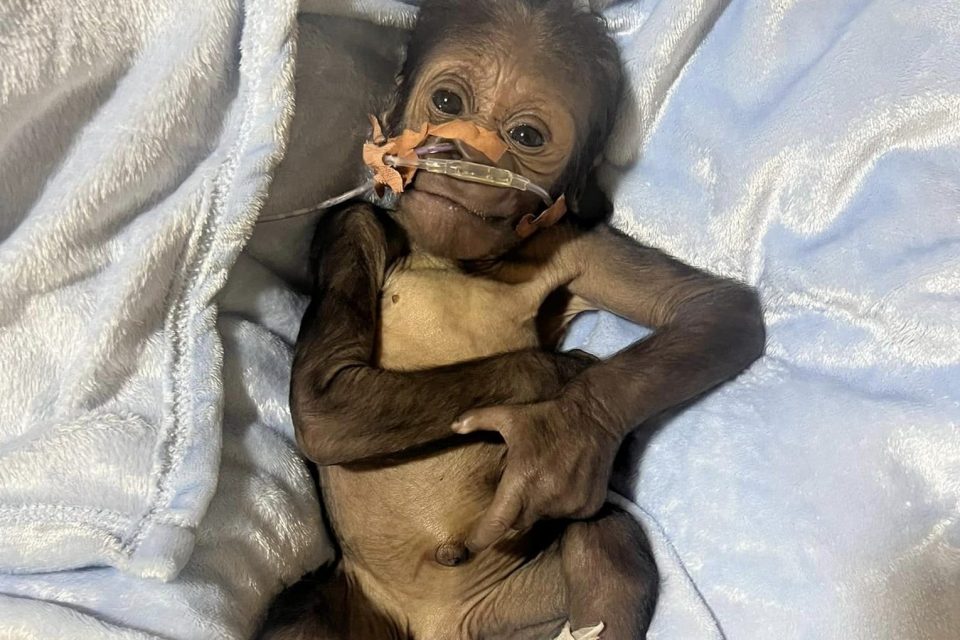 Photo: Chad the zookeeper.
Chad said he witnessed a beautiful moment with Caius' father, Kisane.
After a series of unruly events, his mother didn't care for him or accept him, so he raises him by hand.
"Please understand that my goal is to reunite Caius with Gorilla," he told his social media followers around the world.
"He's a little baby right now, but I'd love to see him in the future with his own family group as a beautiful, strong silverback.
"A lot of his care now mimics exactly all of the nutrition, hygiene and medical care that a human baby needs, but in some respects it's his emotional care and development that is most important. .
"Caius needs to know that he is loved and protected like a baby, and please know that I am providing this around the clock.
"Everything I can do to take care of him I do in front of all the gorillas in his extended family, so even though they know he's physically separated, he's still part of the family." I am a member."
Chad said gorillas are immeasurably intelligent, and this includes emotional intelligence.
"Thankfully, I've built a lot of trust with my gorilla family over the years, so they really see and understand what I'm doing with him and still treat him as part of the family. You can see it," he explained.
The name Caius means "rejoice," and Chad said, "We lost the joy of his arrival because of a rough start in life, but rejoicing in his arrival is what we should do."
"His mom, dad, grandma, and grandpa all had names that started with K, so it's a family tradition as well," he added.
As a newborn, Caius needed a nasal feeding tube and oxygen, and a group of specialist neonatal doctors and nurses were called in to treat the baby's septic pneumonia.
Chad said at the time that Caius' recovery was five steps forward and two steps back, but because a ray of hope was accessible to the baby when he began to crash, "some of the true heroes are was able to raid when it was most needed."
He said that Kipenji delivered the baby, cleaned and nursed it "like an absolute pro", nursed the baby after a while, but was unable to deliver the placenta because the contractions did not last. I didn't.
"She kept doing everything right with the baby and both Grandma and Dad were interested in the new arrival," Chad said.
"The second challenge was 8 hours later when Papa Kisane took the baby from Mama. but they didn't give it back.
"We will never understand why he intervened in this way. Maybe he knew something was still wrong with Kipenji. Or maybe this is the father role he needs." Maybe he wanted to have the baby all to himself, even though he wasn't.
"After about 14 hours, Kisane finally left the baby and we were able to rush to retrieve it."
You can meet Caius this weekend and follow his journey on Keeper Chad's Facebook or Instagram accounts.