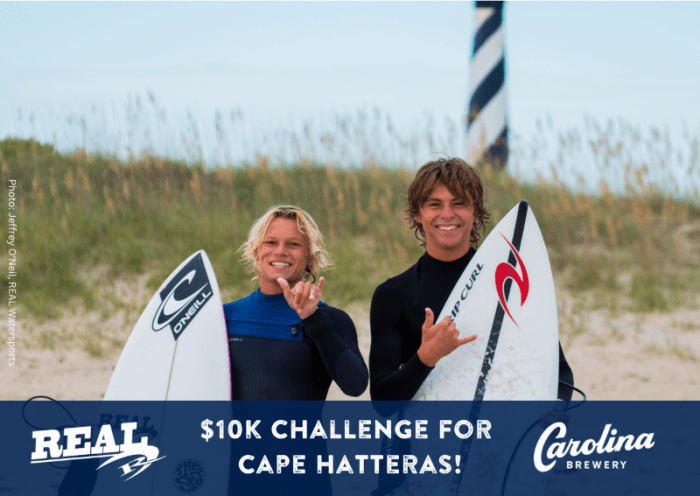 Outer Banks Forever, an official non-profit partner of Cape Hatteras National Seashore, Fort Raleigh National Historic Site, and Wright Brothers National Memorial, will be competing with REAL Watersports and Carolina Brewery in a $10,000 Tuesday Matching Challenge on November 29th. partnered.
Giving Tuesday began in 2012 and grew into a global day of giving last year when U.S. donors donated $2.7 billion to charity in just one day, according to Giving Tuesday's 2021 Impact Report.
Outer Banks Forever Director Jessica Barnes said: "This is a celebration of the power of people coming together to support a cause they care about and how giving back not only changes our lives, but the world."
This fall, Outer Banks Forever announced the launch of its largest project to date, Your Road to National Parks. Over the next few years, "Your Road to National Parks" will make the parks safer and improve connectivity while respecting the history, culture and coastal environment of the Outer Banks New pavement in all three Outer Banks National Parks create multi-purpose roads. The first multi-use road to be developed will connect locals and tourists to one of her most popular sites on the Outer Banks, the Cape Hatteras Lighthouse.
On this giveaway Tuesday, REAL Watersports and Carolina Brewery teamed up to donate $10,000, matching the first $10,000 donation made to the Pathways to Your National Parks project on Tuesday, November 29. . Learn more and donate at obxforever.org/GivingTuesday.
"This new multi-use road will be a great addition to our national park. Running, biking and walking will all be safely separated from the roads. "The Cape Hatteras Lighthouse is an iconic destination for surfing, kiteboarding, windsurfing, fishing and many other water sports. It will bring many improvements that everyone will enjoy for years to come."
The project is a public-private partnership supported by the National Park Service and individuals and businesses that donate through Outer Banks Forever. Part of Outer Banks Forever's mission to protect and enhance the Outer Banks National Park is to raise funds to fill gaps in projects such as these that cannot be fully supported by federal funding alone. Individual, family, and business sponsorship levels are available for those interested in supporting Pathway.
"Carolina Brewery believes in giving back to make the Carolina adventure even better," said Carolina Brewery Founder, CEO and Outer Member Robert Poitras. The Board of Directors of Banks Forever.
To learn more about Your Path to National Parks and how you or your business can support the project and get recognized in the parks, visit www.obxforever.org/pathways.
We would like to thank our main sponsors for their generous support of this project.