Time flies and Eurobodalla's youngest school is celebrating its 20th anniversary. St. Peter's Anglican College was a brand-new extension of Train Street at the time, starting in the sandy bush block of Brulee at the corner of George Bath Drive. St. Peter's Anglican College has grown into a college of over 700 students and caters to students from the preparatory stage through her 12th grade. .
An independent school, one of eight Anglican schools in the Diocese of Canberra Goulburn, the cornerstone of the new school was officially laid on 5 October 2002 by Bishop George Browning. The school welcomed its first pupils in his two permanent buildings and his one temporary administration building in January 2003.
Mr. John Fraser, a Foundation employee and now a high school teacher, briefly recalls his earliest memories of college. school.
"I had been teaching at Radford University in Canberra for 14 years and felt ready for a change so I put my name down to the Reverend David Hill of Moruya. I was thrilled."
According to John, the new school's staff first gathered for a barbecue at the home of foundation principal Mal McCallum. "It was just Jane McCloskey, Joy Griffin, Martin Staker, Sharon Thornton and myself.
'Canberra writer and media personality Michael Archinal was also there to talk about the importance of starting something new and building strong bonds.
"By the time the school opened to the public, the kindergarten building was nearly complete, but the second building, 'A Block,' was still under construction. I remember looking at the outer shell of the building and being told, "John, this will be your classroom." It was surreal.
"The first day was great. We had a whole school assembly. Only 41 students were in the parking lot and everyone was in top form.
"From teaching a class of 220 children in Radford, to team teaching with Sharon Thornton, I became responsible for the entire curriculum of just 12 students. It seemed
"When we went on excursions, the whole school was on one bus. The atmosphere was like a big family."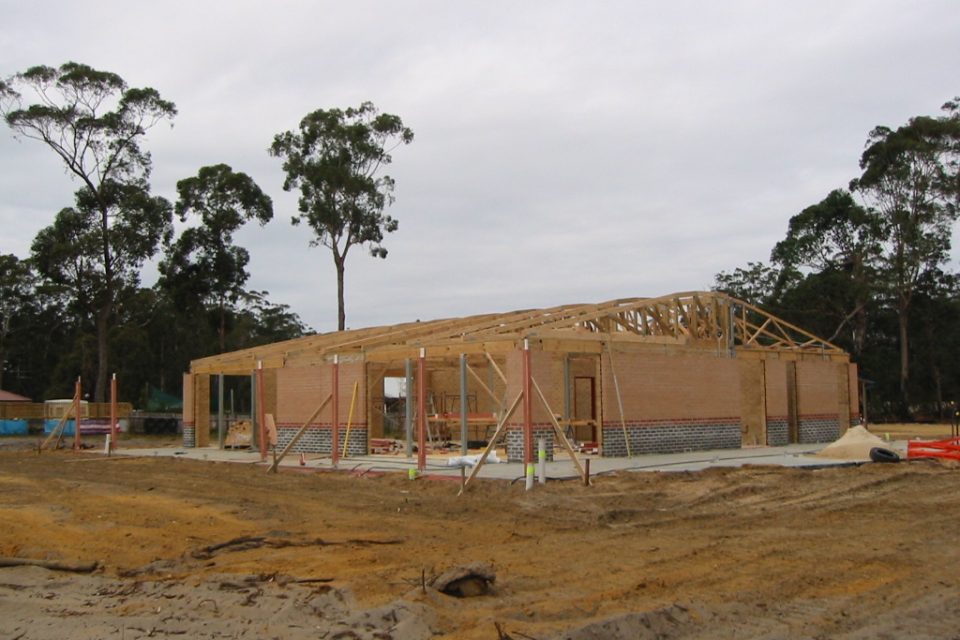 Kindergarten building under construction. Photo: SPAC.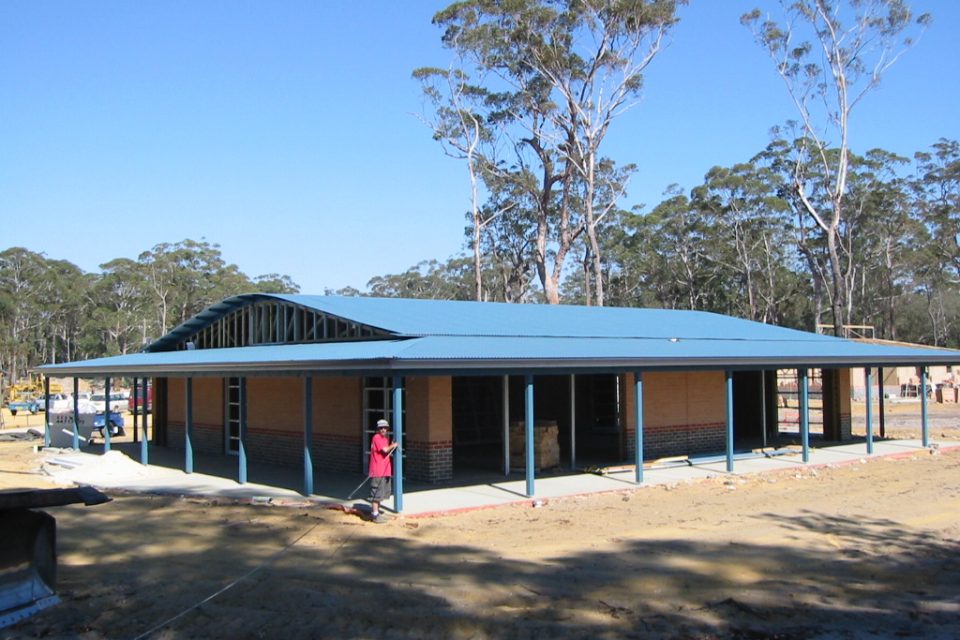 Kindergarten almost completed. Photo: SPAC.
University driveway. Photo: SPAC.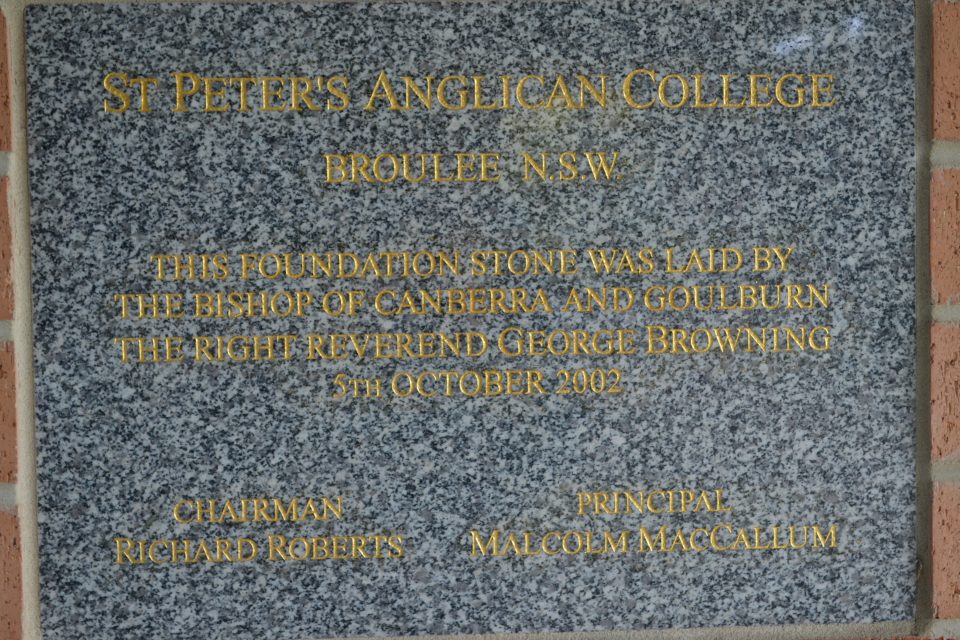 cornerstone. Photo: SPAC.
As the number of students increased, more buildings were constructed and the university expanded. The first of her 7th grade cohort she graduated from her HSC in 2008 and the foundation his Kindergarten students he graduated in 2015.
"Twenty years later, I am still excited about the future of this school," said John.
"People's attitudes towards work have changed over the years, and many people have less loyalty to their workplaces and communities, but this is truly a dream school, so I'm going to face some of the challenges." I've been sticking to it from time to time.
"There are always ups and downs, but we have a great staff and the kids are good. If you go to an event like the recent HSC Music Night and see the quality of the performance and it's standing room only, that's me. How do you double-check to?
"I invested in this place. It was hard work and I'm not going to trade it. I feel lucky to have been part of this school from day one."
Cody Winward, a St. Peters alumnus who entered the college in the seventh grade, has fond memories of his early college days, vividly remembering the whole school assembly in the parking lot.
"I went to the bigger schools in the area, so St. Peters really felt like a small country school," she said.
"Everything was so fresh, the classes were small, and the whole school, students, staff and parents were very close-knit. At first it felt like a big family."
outdoor assembly. Photo: SPAC.
college band. Photo: SPAC.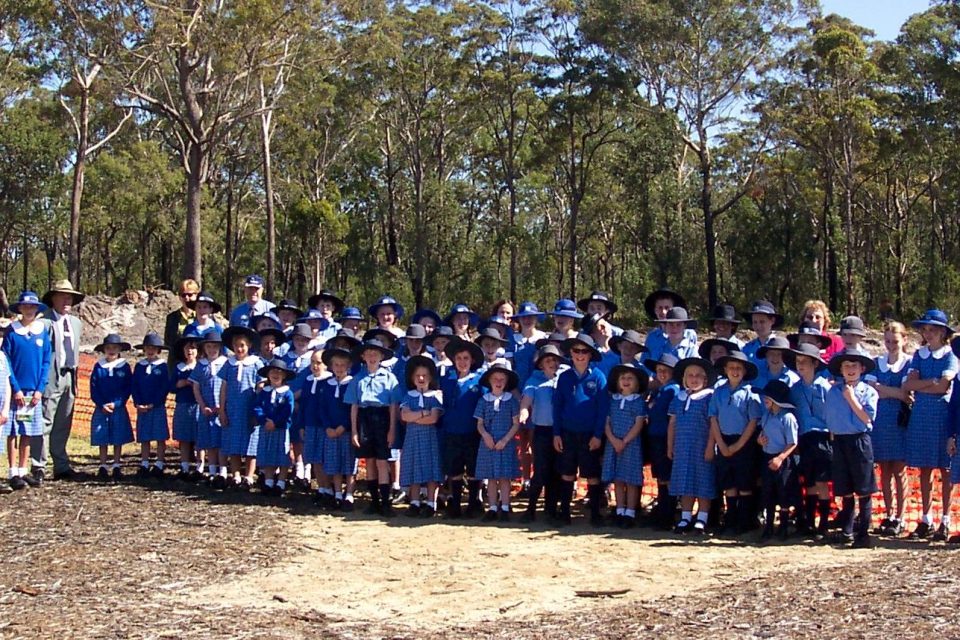 Students in 2004 Photo: SPAC.
college band. Photo: SPAC.
Cody is currently working on his dream job, costume design, and found his passion during his school days.
"I felt very supported. The teachers went above and beyond and gave me so many opportunities to express my creativity," Cody said.
"It drives me crazy to think that I was one of the early students in college. I thought I would learn that you were the first to attend school."
The university is busy reaching out to past students, families, and staff for an event celebrating its 20th anniversary on Saturday, October 8th.
Darren McPartland, current president of the university, said: I know many of you are looking forward to seeing old friends and colleagues.
"Considering that the school started as a bush block and an idea, I'm very proud of how we're progressing these days," McPartland said.
"Our thoughts go out to those who helped build the university. We are now enjoying the fruits of their vision and efforts."
Twenty years later, the university is entering a new phase in its history. St. Peter's recently secured funding for site expansion and new buildings, including a gymnasium.
"I view the gym as a facility for the entire Brulee community, a community facility shared with the school. It is exciting for all of us and I look forward to our shared future."