The entire bottom of the boat was blown off, but fortunately the crew of the 'Portsea Cannon' had no 'battle scars'.
This was a report from crew member Jack Parkin in this stunning shot taken during the third stage of the Ocean Thunder Surf Boat Series in Sydney over the weekend.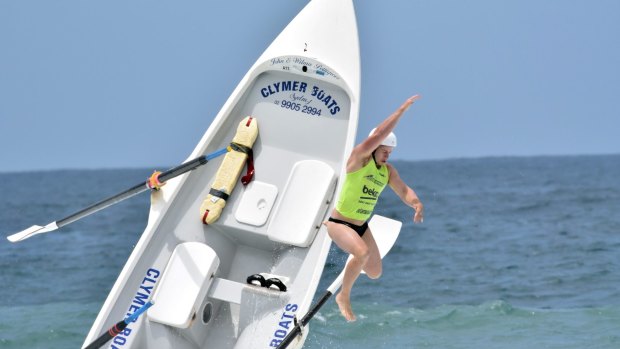 Parkin's teammates Steve Brewett, Will Brewett, Sam Troon and Rhys Craney were in or about to be submerged during filming.
"I just hoped one of the crew members who were right below didn't land," Parkin said on Sunday.
"Fortunately, everything was fine."
Anyway, for the crew, the DLC Property Group's boat crashed and suffered major damage, and in turn, the Portsea team crashed out of the series.
The timing was bad for Parkin and his crew. Faced with big waves, they were out of luck.
They may have tried to "sit down" and wish them good luck, or break the ominous break. They made a split call to take the set and it was the second big wave that caught them.
The team from Mona Vale, New South Wales won Saturday's third event and entered the final event in second place, one point behind the top team from Currumbin, Queensland.